Audio video integrator Glendale is asking, what is an AV integration? Vizual Symphony defines an audio visual integration as the equipment, software, and applications that comprise an audio-visual system. For example, the speaker, microphone, camera, display, and cloud-based conferencing app enable you to video conference make an audio-visual integration.
So, what does it mean to integrate audio and video? First, integrating AV is combining audio and visual technology so that the components work together as an AV system (AKA integration) to meet the needs and reach an organization's or group's goals. Second, AV integrations often standardize the control and operation of the integrated AV. Third, however, AV integration companies create customized solutions for their clients. That is because circumstances, requirements, and goals differ, pushing integration customization to the forefront.
What Do Audiovisual Integrators Do?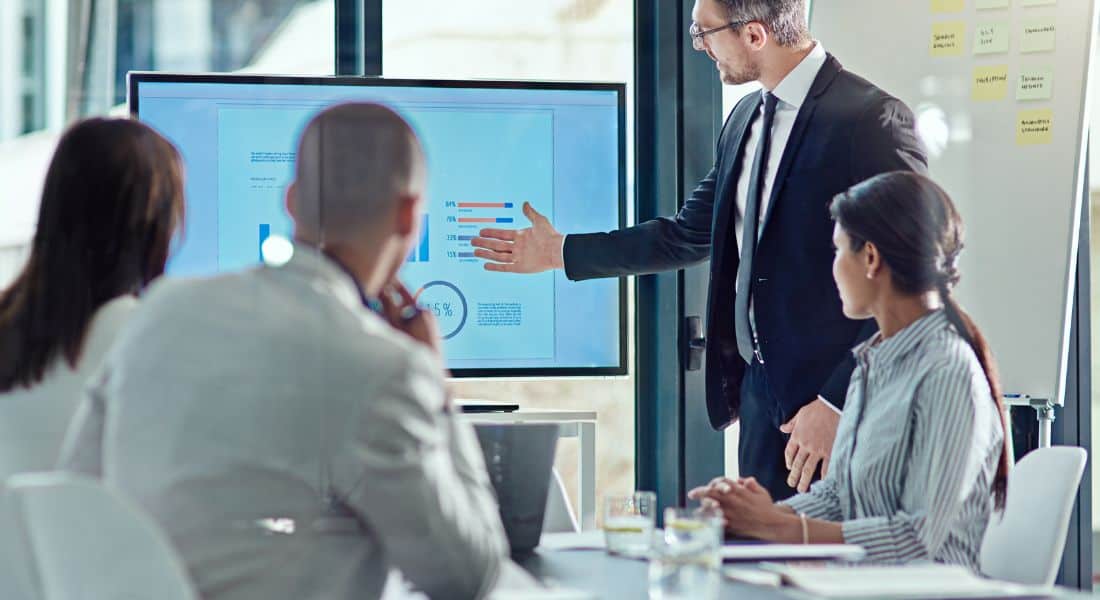 Audiovisual integrators manage AV technology and develop innovative ways to blend it for the better. The process is complex. And can entail reviewing, updating, upgrading, and synchronizing AV for improved functioning. However, Glendale, CA, has one AV integrator that stands out for excellence.
Since 2001, Vizual Symphony has satisfied a large number of clients from a variety of industries and sectors. The commercial audio-visual integrator's areas of expertise include integrating audio and visual for education, house of worship, museum, municipality, and corporate clients.
What Is the Role of an AV Integrator?
The AV system applications required to stay competitive today are complicated. Each AV solution component is part of the AV integration. A team of professionals with strong technical expertise and experience is required. Expect the best when you work with a seasoned Audio Visual Integrator Glendale like Vizual Symphony. Creative Audio-visual technology solutions are their specialty. AV integrators frequently handle the following complicated tasks.
AV System Design and Application Customization
Installation of Complex AV Systems
Integration of Existing Audiovisual Devices with New System Components
Efficient AV Solution Development to Increase Return on Investment
Implementation of an AV System Management
Upgrade of Older AV Hardware and Repair of Malfunctioning Components
Factors To Consider When Choosing An Audio Visual Integrator Glendale
With so many AV integrators to choose from, it cannot be easy to know where to start. After all, employing an inept AV integrator can be extremely disappointing and costly. Of course, project mismanagement will cost you time and money. Furthermore, AV system integration errors can harm brands also.
Whether the damage is irreversible or not, hiring the wrong AV integrator is the last thing you want to do. That is a big decision, so how do you make the best one? There may be several audio-visual providers competing for your business. There are certain criteria to consider before when hiring an AV integrator.
Questions To Ask When Looking For In An AV Integrator
The Audio Visual Integrator in Glendale you decide to work with should offer extensive support services. It is best to look for an integrator with proven knowledge and experience delivering support in situations similar to yours. Systems testing and integrations training are part of the on-going support that are essential to any AV integration project's success.
Do the AV integrators follow and understand industry standards, compliance, and a responsible code of ethics?
Is user-friendly technical support and excellent customer care in place to ensure that the system runs well in the future?
Does the audio-visual integrator employ technological professionals with the breadth of knowledge required to meet your AV requirements?
Are the AV integrator's client testimonials, references, case studies, success stories, and former client reviews readily available?
What role does AV integration system testing play in the AV integration strategy?
Does their audio-visual management plan include continuing education and client training?
When problems develop, does the AV integration company display the capacity to adapt quickly to novel solutions?
How will the audio-visual integrator implement preventative maintenance methods to guard against and prevent system failures?
Answers To Get Before Choosing An Audio Visual Integrator
Look for an AV integrator with a wide network of technology partners. This will ensure that can give you access to the best components and equipment. In addition, these partnerships also help integrators design custom solutions for you with fully-supported technology. That help avoid issues where integrators do not know the tech well enough to support your users.
Does the audio-visual integrator provide access to the most innovative technology and equipment?
How accessible and open are the lines of communication between the Audio Video integration contractor and their clients?
Are the Audio Visual integrator's solutions specifically tailored for their clients?
The other considerations direct you to the integrator's reputation, stability, and community standing. Take the number of years in business for the company  and the length of the tenure of employees and team members.
Possibly the most important criteria for many of those looking for a Glendale audiovisual integrator is affordability. Suppose An integration firm that cannot work within you budget. That is a deal-breaker. The good news is that there are creative ways to make the best technology affordably yours.
Does this AV integrator offer financing solutions to ensure your AV investment is effective?
How long has the AV systems integrator been in business successfully?
Services for Audio Visual Consultancy
Vizual Symphony's audio visual consulting services are top-rated audio video technology solutions. To upgrade, update, or integrate audio-video technology affordably and effectively, modern enterprises and organizations require the assistance of an experienced consultant. As a result, audio visual consulting firms are a valuable resource.
With rapid improvements in communications technology, the business IT solutions required to combine audio visual components are becoming increasingly complicated. As a result, only a competent audio-visual integration firm can do it. You may trust Vizual Symphony to handle any systems design project.
The Audio Visual Integrator Glendale Knows Is Vizual Symphony
Vizual Symphony is an audio visual integration company committed to fulfilling each client. A two-decade track record of achievement with laud AV customer reviews demonstrates a steadfast commitment to this purpose. Our AV team at Vizual Symphony recognizes that each customer is unique and will require individual audio-visual designs to match their requirements.
Commercial businesses, organizations, and companies in five professions and industries are among our AV clientele. Our expert AV consultancy service near me mainly serves corporations, educational institutions, houses of worship, government, and museums.
What Does a Glendale Audio Visual Consultant Do?
An audio visual consultant studies your AV technology and recommends new system designs that accommodate technology requirements, solve present difficulties, and meet future aspirations.
Project Management for Video and Sound Design
Our business audio and visual services cover a wide range of unique solutions. Web conferencing, active learning, welcome centers, lecture capture, and multi-purpose theaters are among the services we provide. The standardization of our technology systems boosts productivity. We create video conferencing technologies that encourage cooperation and teamwork. Our professionals create seamless video recording and replay lecture capture solutions for on-demand education, learning, and training.
In our active learning education programs, superior data collection and analysis come together for sharing and discussion in the classroom. With our video display and audio sound equipment enhancements, followers see and hear messaging more clearly when attending houses of worship. When we install digital signs, our clients invest in a more environmentally friendly alternative to print media.
Commercial Audio Visual Integrator Glendale: Consulting Process
The First Consultation Meeting
We begin with an in-person or virtual consultation with the stakeholders and decision-makers. At the start of an AV technology integration project, it is critical to identify AV technology needs, requirements, and challenges.
Setting corporate objectives is also critical. All stakeholders involved collaborate to streamline communication and assure project success. As a result, our advisors pay particular attention to your vision, target market, most significant challenges, and future AV goals. Only then can we do everything possible to make your dreams a reality?
The Visual Symphony Consultant Services for Vizual Shield
Discover Critical AV Project Details
The following stage is the discovery process. We delve into essential facts about your space and facility limits during this Vizual Symphony consulting process stage. An actual walk-through visit to a facility is often the best way to comprehend it fully. The rooms will determine the audio and visual system equipment that will operate best in your space. Of course, facility and building dimensions are crucial in audio and sound design. Yet, there are numerous other elements that our audio-visual specialists evaluate.
With over twenty years of experience in offering technology solutions, we are the premier audio visual consulting firm in Los Angeles. As a result, our consulting team will provide highly effective AV systems design solutions that will enrich your area while meeting your audio-visual objectives.
During the AV discovery process, we will explore the projected AV project time and the available budget. Here, our experience takes the front stage. Audio video consulting services companies are springing up all over California. But we are the most established.
We are in an optimal position to give precise project cost and time expectations based on our experience. Trust the audio-visual consulting and AV design project management experts in CA at Vizual Symphony with your business systems management. We are the best audio visual consultants near me.
Custom AV Design and System Integration Solutions Near Me Vizual Symphony Audio-Visual Services
Vizual Symphony has been integrating complete audio-visual solutions since 2001. Our AV consulting process is thorough and personalized because your business has unique needs and specific AV goals. Take the time to find AV integrators near me with the system integration support staff and integration support services for the management system integration project you plan to launch. Select the right technology, systems, and solutions partner and service provider. Read the case study from a recent leading systems design project to see our work.
Vizual Symphony incorporates complete audio-visual solutions. Our custom system designs and integration services are adaptable, scalable, and affordable. We create and , install, and support AV solutions for institutions, churches, corporations, museums, and municipalities. We provide a variety of audio-visual services. Please contact our staff for a no-obligation consultation. Contact us today for a free consultation at (626) 229 9112 or online. We want to discuss audio-visual system integration with you.