Audio Vi

z

ual

Integrator

At your Service
Creating technology filled spaces such as Classrooms, and Meeting Rooms that are Effective, Sustainable and Easy to Use is NO easy task.
---
Today's organizations require a higher level of audiovisual technology and functionality than ever before.
It's no longer acceptable to have outdated tech, whether you are a house a worship, educational organization, or a business entity.
When you don't meet the mark or the expectations of your target market, they will look elsewhere to find what they need.
At Vizual Symphony, we support organizations and businesses like yours to become leaders in their industries. When you work with us, you will be better able to meet the needs of your customer base—because the technology will be performing as needed - even exceeding their expectations. You want a company that has been there and done that. Who addresses your immediate needs, helps prepare for the future and is able to deliver.
---
What could you accomplish in your business and classroom with seamless video conferencing? It's time to find out. The truth is, video conferencing is no longer an "extra" feature that would be nice to have.
Multi-purpose Theaters
---
These rooms can range from large auditoriums, to live stage production theatres to multi-purpose rooms. These are spaces that require the expertise to choose the best video and audio so that the audience has an enjoyable.
Welcome Centers
---
Are you looking for a more effective method to reach your audience? The truth is the days of posters and stale signage are officially over. You've probably noticed it just doesn't work for your purposes any longer.
---
Discover how Vizual Symphony helped one university in California to achieve success bringing standardized technology into their classrooms, after another company tried and failed. The Goal is to standardize technology.
Lecture Capture
---
Do you have the right lecture capture integration to make the most of your lecture hall or business communications? Chances are, the answer is no. With Vizual Symphony on your side, you can give your students, employees.
Active Learning
---
Create learning experiences that promote active and adaptive learning and more effective student-teacher relationships — all by leveraging today's best technology. What if you could utilize the latest in technological.
---
Discover how the right technology upgrades for this house of worship transformed the church experience for a local congregation. The Goal is to enhance the viewing angles in the sanctuary and provide a better audio-visual experience for church.
City Council Chambers
---
Find out how Vizual Symphony upgraded this local municipality's technology structure to help it run more efficiently. The Goal is to bring a 10 year-old system up-to-date with the latest technology so the city can run more efficiently.
Design Projects
---
Bringing your Audio-Visual Ideas in Focus through expert, personalized design, innovative technology, and turnkey installation and support. Are you looking for a design solution that will deliver a higher level of audiovisual technology.
Celebrating Vizual Symphony's 20th Anniversary
Did you hear that we are celebrating a BIG achievement for our company? This year marks two whole decades of providing innovative audiovisual products, and installation for classrooms, business meeting rooms, houses of worship, museums, municipalities and the like. We've completed thousands of projects and served hundreds of clients—even in the face of two recessions, a pandemic, and many technology changes. Since 2001, we have enjoyed creating innovative technology-filled spaces and evolving with the ever-changing world of technology. As we pause to remember our beginnings in 2001, it warms our heart to think how we've been able to work with people we love, completing projects that are meaningful and satisfying. Thank you to all that have supported us along the way. We are grateful and honored to have worked alongside you. Here is to our next 20! Read More...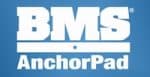 Are you looking for a design solution that will deliver a higher level of audio-visual technology and functionality than ever before? Your business or organization shouldn't have to settle for anything less than exactly what you need. No cutting corners. No quick fixes. No just getting by. It's time to discover Vizual Symphony's proprietary design process and solutions.
The Vizual Surveyor is a complete resource from the beginning to the end of the design process. You are free to make changes or additions until you achieve the design that is 100% right for your purposes.
---
Heckler – Re-Inventing the AV Lectern
As a result of multiple rounds of insight, reviews, and open critique from the schools' AV teams, the Heckler team delivered a true design innovation that resulted in multiple pre-orders before production! The design is meant to become an extension of the presenter, allowing them to focus on sharing knowledge, with features like an adjustable surface, a "confidence monitor" that shows what the audience sees, and more.
BenQ – Interactive
WhiteBoard
BenQ's RP02 is designed to build an engaging and healthy teaching and learning environment. Installed with proficient cloud features including cloud whiteboard, the RP02 enhances class preparation participation and fosters collaboration beyond locations and platforms. The smart IFP is also packed with advanced air quality sensors, germ-resistant screen, and eye-care solutions, allowing you to learn healthily.
Kramer All In One Plate for Conference Rooms
This plate packs a punch. Want a "hub" to connect your laptop to your display + add a camera and a sound bar with microphone?
Check, check, check – all with this USB-C wall plate transmitter.

Great for Huddle Rooms, Conference Rooms, and other Hybrid and On-line Learning Environments
The Smart Way to Pay for Audiovisual Technology Solutions or a convenient monthly payment option to procure your security solutions with added protection, flexibility, and control.
AVaaS is a way to pay for your solution that is offered exclusively through Vizual Symphony. This is an agreement that bundles your solution and support services into a convenient monthly payment option. AVaaS provides organizations with more freedom, control, and the ability to stay at the forefront of technology.
Check Out Our Latest Posts
---
Andy Vivanco is a highly experienced professional with over two decades of expertise in the field of ...
Bring Your Ideas in Focus with Vizual Symphony
You work hard to do what you do best. Let our experts come along side you to take everything you do to the next level. Don't let cost hold you back either. We are proud to offer a variety of pricing options and even third party financing to meet your vision and budget. We can set up convenient monthly payments from your operating budget or introduce you to our budget-friendly "How to Buy" option, which ensures you have an affordable payment plan as well as automatic system upgrades for your products.

At Vizual Symphony, we've been meeting the audiovisual needs of businesses, organizations, and educational institutions for more than 30 years. Turn to us when you need a professional, customized plan for your technology applications. Connect with us online now to get started today.
Get in Touch! We'd Love To Hear How We Can Help You!
Call to explore ideas, schedule a consultation, request a quote, or follow-up on an existing project.