AV integrator near me, Glendale organizations and businesses need if they use audio visual technology. So, audiovisual integration services are more essential than ever. Read on to discover more about AV system integration services and how you can afford the best technology available.
AV Integrator Near Me For Audio Visual System Solutions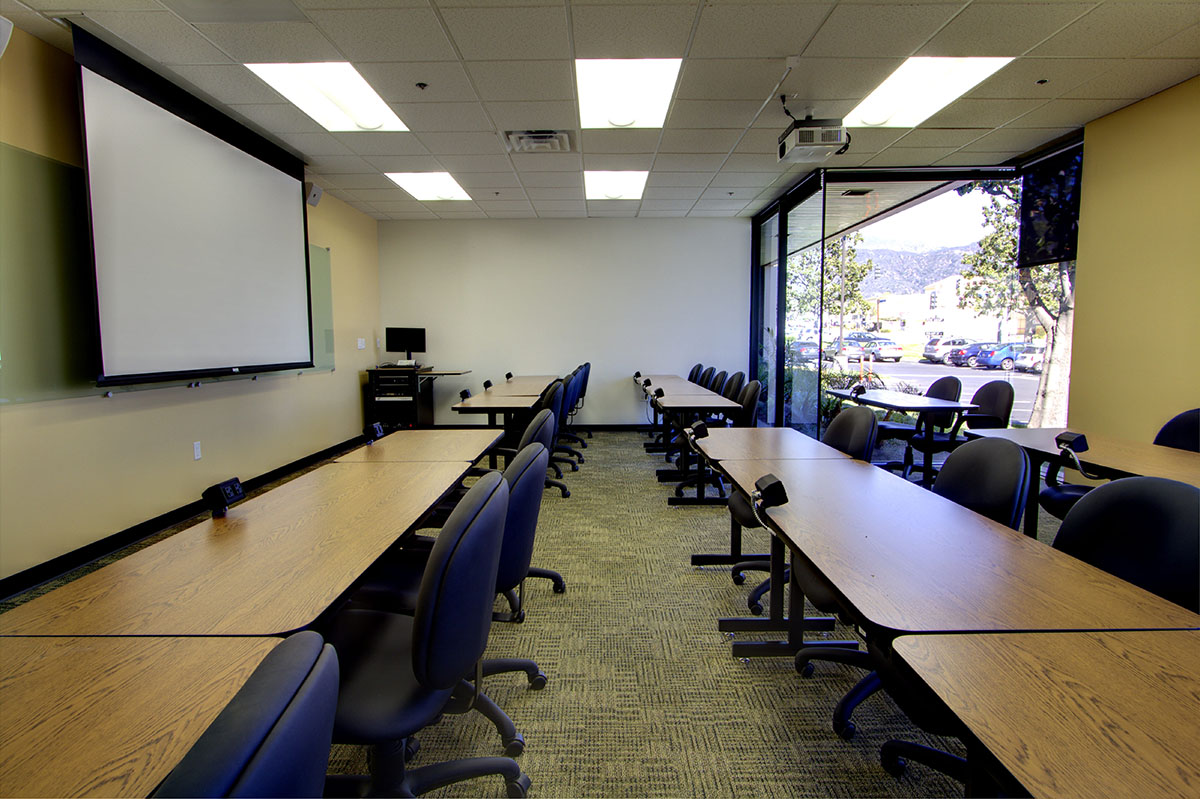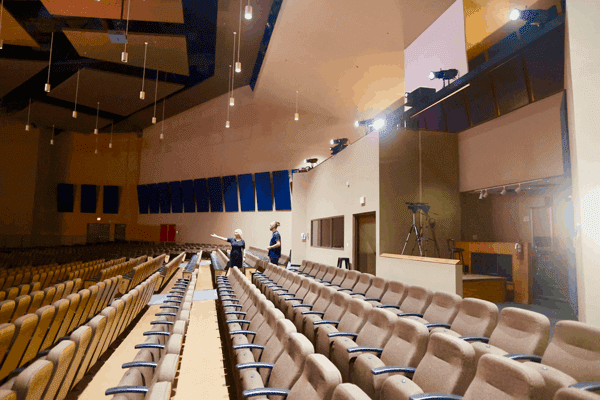 Whether you need to update your audiovisual tech, integrate it, or both, you need an AV integrator near me in Glendale. Commercial AV system integration services usually include consulting, design, support, installation, and managed services. And we do provide those audio visual services. However, we can do more for you. Integrating audio-visual is complex; we have the professional tech services team and vendor network to complete tasks. Our ideal clients need audio-visual system integrations for museums, worship centers, corporations, schools, and governments.
Local Audio Visual Integrator
There is one local audio visual integration company for your corporation, museum, municipality, institution, or house of worship. You can accomplish your audio visual objectives with an integrator of audiovisual systems like Vizual Symphony. We specialize in providing clients with cost-effective and dependable solutions for audio and visual system integration projects. We fulfill the unique needs of each client. Extensive commercial AV engineering, technical support, design, and installation experience lets us integrate audio and visual technologies to satisfy our clients. Our solutions for multi purpose rooms, board rooms, and conference rooms in Glendale enable success.
Our experts can help you with active learning, lecture capture, video conferencing, digital signage, welcome centers, auditoriums, and multi-purpose theaters. Vizual Symphony has the audio visual system expertise to meet and exceed your expectations. We have the technology, support, and solutions you expect from an AV leader.
Digital Signage AV Integration Services
Implementing digital audio-visual signage into your organization will reduce print media usage while reducing the expense of design, printing, and shipping. However, the advantages of using digital signage continue beyond there. First, you can reclaim control over all content, communications, and messages. Control, manage, and share content in real-time from a centralized location using a single cloud-based digital network. Glendale's digital signage technology is flexible as well. As a result, they can evolve alongside your company to accommodate emerging needs and new demands.
With the technology provided by our digital signage services, you can display the ideal messaging for internal and external customers. Create a welcoming environment, for instance, with content displayed in various languages. A consistent brand content experience across languages can foster inclusive optics while minimizing bias.
Choose which messages to send, where, or to who directing specific content to any group based on the campus, building, department, room, or other location or classification. This feature allows you to communicate with your audience to preserve safety. For example, interrupt planned content with instant alerts. Keep people safe with instant emergency alerts for weather, fire, active shooter, and other situations. Digital signage solutions and systems can inform, guide, and engage any audience as you wish.
Our clients want digital signage solutions that help them achieve their audio visual objectives in their places of worship, schools, workplaces, and museums. So, our team creates, integrates, installs, and manages customized signage technology to accomplish this. Glendale audiovisual integrators near me also offer consulting, guidance, support, engineering expertise, and advice for seamless integrations.
Video Conferencing Systems Need AV Integration Support
Video conferencing systems in Glendale for education, government agencies, museums, businesses, and places of worship only sometimes perform well. Mishaps in video conferencing happen for so many reasons. Too many to list here. What can you do to avoid video conferencing mishaps and disasters?
Vizual Symphony will start with a free consultation to discuss your video conferencing situation. After that, you can expect our team to integrate, design, and install the best video conferencing system for your purposes and budget. And you can afford more with Vizual Shield, our managed services program. It enables us to use best-in-class web conferencing technology without you paying a high price.
Audio and visual conferencing systems that cut out during meetings and present ongoing tech issues are unacceptable. Get help with your video conferencing system integration issues. Experts at Vizual Symphony future-proof your video conferencing technology with system upgrades, training, and ongoing support.
House Of Worship AV Solutions Case Study
AV integrators design communication and technology systems for houses of worship to give worshipers a memorable experience. Go through the Haven Church case study to learn how our twenty years of experience integrating audio and video systems helps us create a unique, customized AV solution for this house of worship.
7 Facets Of Vizual Symphony 's Vizual Shield Services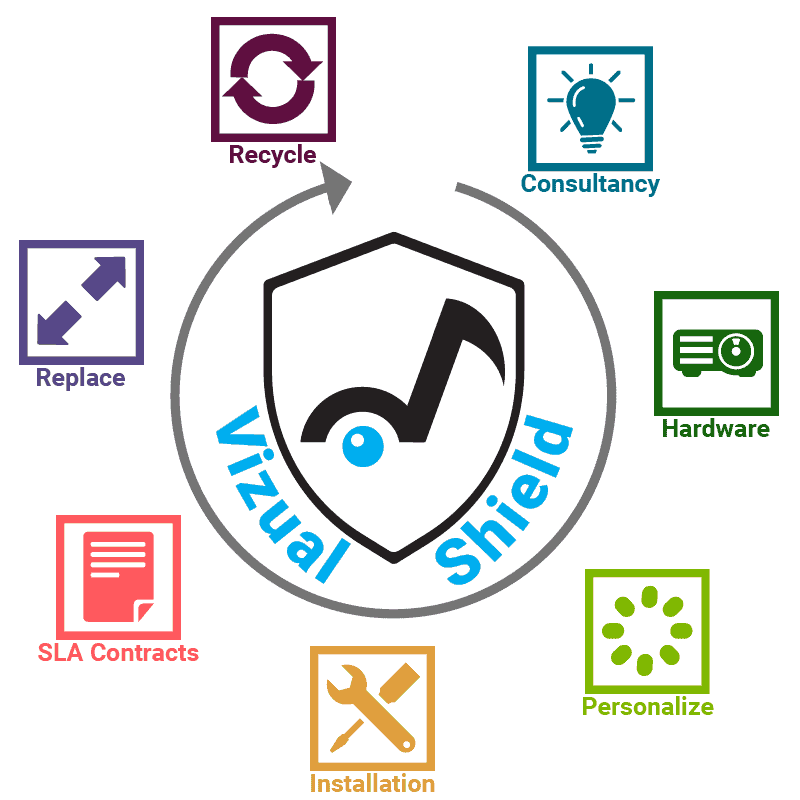 Our commercial AV integrators, engineers, technicians, and specialists design audio-visual systems to help you share audio, video, images, and signage. Get your message out in an interactive, engaging way with the right mix of state-of-the-art audio visual technology. Our AV as a Service (AVaaS) program, Vizual Shield, allows our clients' ongoing support, training, equipment, and updates. With Vizual Shield, the technology works for you, solutions are affordable, and your ideas are in focus. There are seven parts that come together to form this AV program.
Our team of AV and system integration experts can work with you to find the best solutions for your needs and budget. As a Glendale AV integrator nearby, we integrate interactive technology for businesses. We provide audio-visual technology services from Glendale, CA, to Los Angeles and surrounding areas like San Bernardino and Riverside. Contact us today for a free AV consultation at (626) 229 9112 or online.