For AV consulting services Glendale corporations, educational institutions, museums, and houses of worship will find many options. But not all audio visual consulting firms deliver the same level of service. And, more importantly, some AV consultancies have the experience, knowhow, and technical specialists, and others may not.
But what are your AV needs? Some AV companies specialize in renting and installing temporary audio-visual technology for conventions and events. For more permanent AV system upgrades, look for an established AV integration company, like Vizual Symphony.
Find an experienced AV integrator that provides all the AV services you will need. Any audiovisual integration will take careful planning and execution, so hiring one company for your project is best.
Audio Visual Consulting
Look for an AV consultant with good standing the AV industry. Research consultants in consideration via their case studies and reviews. Read some case studies that show ROI for recent clients. In addition, verify that professional consultants you hire comply with industry standards, certifications, regulations, organizations, and licensure.
AV System Design Service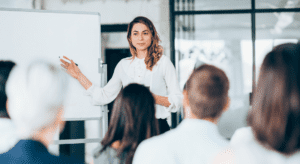 When consider hiring an AV consultant, you need expert advice. And you may not know what audio-visual services you may need to reach your goals. However, it is essential to collaborate with skilled AV design specialists.
A consulting firm of this caliber will have the depth of knowledge to design cost-effective custom AV systems. And the capability to integrate your current audio-visual systems with new tech to meet your needs.
Audiovisual Integrator In Glendale, CA
Any audio-visual upgrade, update, or integration will have a specific budget and timeline, and unique goals and needs. So, when talking to AV consulting services in Glendale, CA discuss these four aspects of the project
Then, hire a company that can work with your budget. That may include financing options or subscription-style AV support and management services.
Timeline is another critical aspect of an audio video integration. Inexperience can lead to delays, tech failures, and setbacks. Vizual Symphony has the team in place to keep projects on schedule. Through testing AV systems enables quick problem solving to avoid tech crisis situations. Also, reliable, reachable tech support services help clients with unforeseen issues on an ongoing basis.
AV Installation Consultant
The relationship you build with an audiovisual consultant will extend from design to installation. But it will continue after that with an industry leader such as Vizual Symphony. The level of service and support you can expect include offerings like ongoing traini9ng for all levels of your organization. And system and tech support as a service, along with the following.
Ongoing System Servicing and AV Consulting
Preventative Maintenance Services
Future AV System Upgrades And Technology Updates
Support For Malfunctioning Components
Replacement and Recycling Services
Contact Us, Vizual Symphony, Today
Vizual Shield is our AV as a Service (AVaaS) program. The services in our program involve consulting, AV hardware, installation, SLA contracts, and replacement. Please contact us today for a free consultation. Call us at (626) 229 9112.
Get the "7 Steps to Audio Visual Managed Services" Free Today!
Discover exactly how business owners and organization leaders like you can take advantage of our Vizual Shield Audio Visual as a Service (AVaaS) program to obtain and pay for the technology solutions you need.