Online searches for audiovisual systems integrator LA will present multiple options. Here we will help you find the best AV integrators for your project. Find out whet to look for, what questions to ask, and what you can do to collaborate effectively.
Why Do I Need A Systems Integrator?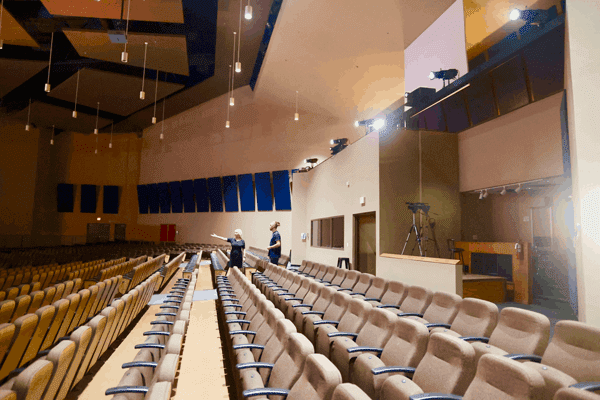 Instead of spending more money on more expensive, customized implementations that might need custom programming or the production of components, a business can use a systems integrator to align less expensive, preconfigured elements and commercial off-the-shelf software to meet key business goals.
The way we work has undergone rapid and significant change because of global events. Many businesses can now use a remote work model thanks to av integrations for collaboration, including the incorporation of video conferencing.
How we communicate with one another is changing, and video collaboration software helps businesses boost remote teamwork, client communication, and employee productivity. Real-time chat, transcription, and screen sharing are just a few integrated features that have become standard offerings in video conferencing software. Thanks to these flawlessly integrated features, your entire organization can increase productivity by centralizing communications.
Specialists in audiovisual integration can seamlessly integrate video collaboration software to support your collaboration efforts, whether you manage a small business with a few employees or a college campus with thousands of faculty and students.
What Does An AV Integrator Do?
AV systems integrators manage and install audiovisual solutions for smooth operation of integrated technologies for maximum effectiveness and productivity.
How Do I Choose An AV integrator?
When choosing an AV Integrator, reviewing an integrator's case studies and past projects is essential. In addition, an impeccable reputation is necessary. Also, consider how many years the integration company has been in business. Longevity is vital. One of the most important aspects of working with an AV integrator is their ability to deliver fast, accurate, friendly technical support.
What Can An AV Integrator Do That I Cannot?
With the widespread adoption of audiovisual technology in every part of daily life, there is an interest in trying a DIY installation of audiovisual systems. While there is tech-savvy audio-video people, a sophisticated AV system and audio visual integration can, however, be a job for a team of professionals. And complex integrated systems can be time-consuming to install.
Moreover, poor installation can degrade the output quality or even harm valuable new AV equipment. However, installing your new components can be quick and error-free when you hire the right AV system integrator.
AV System Integration Solutions Save Time And Money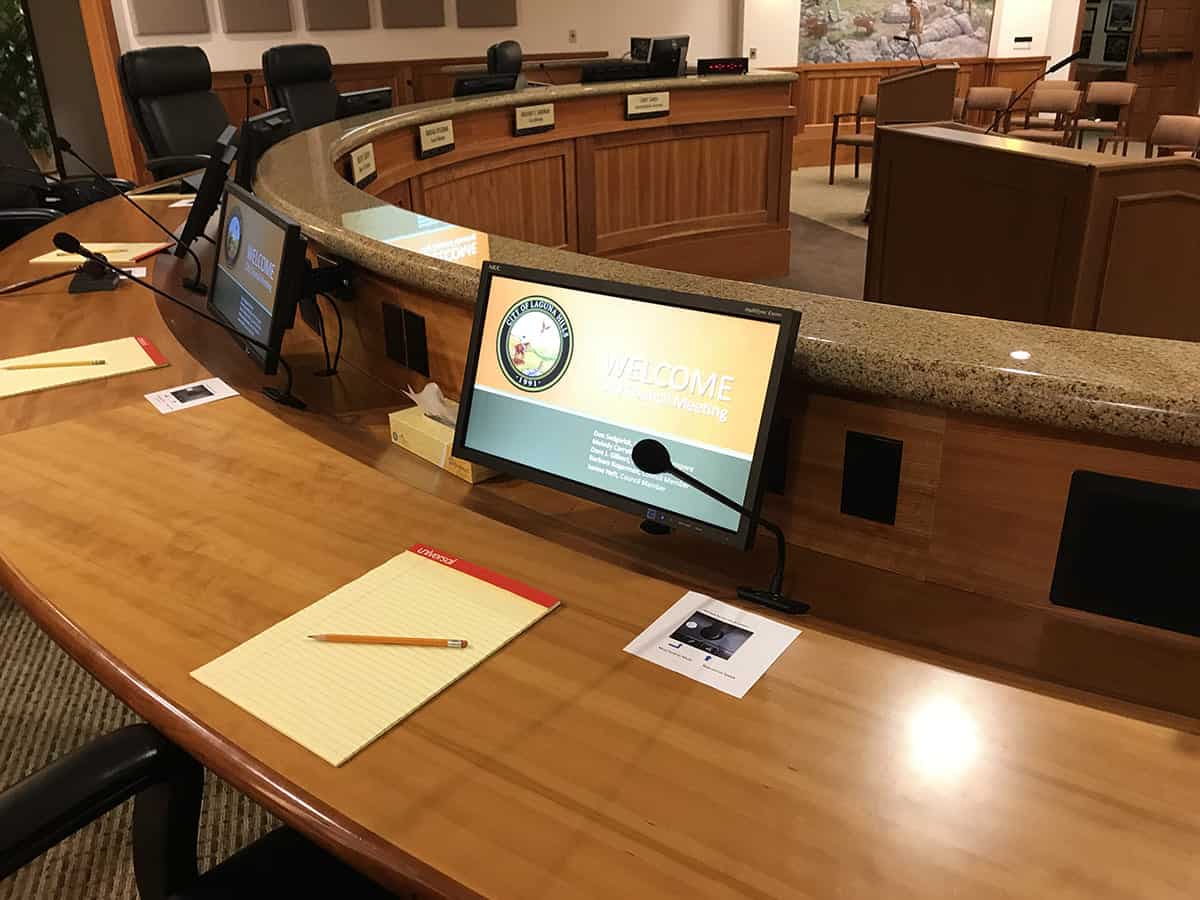 The global cost of lost productivity due to poorly integrated audiovisual equipment  Trips to your hardware dealer and the time it takes to find out how to solve problems with your audiovisual system all add up. The worst-case situation is having to pay more to correct a preventable issue.
An AV system integrator may provide a multidisciplinary team to help you with every stage of your AV journey. That might involve anything from design to engineering to integration to after-sales servicing. As a result, you may be confident that your audiovisual system installation meets industry standards, protecting the quality and sustainability of your system.
AV system integrators have solid and wide vendor networks that they may use to provide you with the best audiovisual equipment and software costs. In addition, a skilled AV system integrator will inspect and consider how to integrate your existing equipment. Integrators will also ensure that new audiovisual works with existing equipment or updated outdated systems.
Tech systems integrators also ensure your system is ready for future improvements, upgrades, and updates. Moreover, your purchasing department can collaborate with an integration company on upcoming AV system purchases.
Our professional team of service specialists can provide AV system integration services to examine your present systems and recommend updates. Our helpful crew can also service and improve your system. We give an excellent audiovisual experience that you will enjoy.
AV System Integrators Provide Collaboration And Train Your Staff
Most people need help figuring out where to start when improving their audio-video technology. The sheer number of possibilities is often overwhelming. And it is challenging to narrow down your options to choose the finest technology that provides value for money.
AV system integrators can assist you in comparing your requirements to what is available on the market. They can discover the system with the finest benefits for the lowest price because they are conversant with the market's audiovisual solutions. In addition, a qualified AV system integrator will know how to train your employees to optimize audiovisual equipment usage and usefulness.
What Makes An Audiovisual Integrator Reputable?
The importance of high performing audiovisual system integration solutions is more important than ever. Solutions are customized and uniquely designed to meet your business goals. From cloud-based digital signage to web conferencing to auditoriums and corporate boardroom meeting systems select an integrator for your project with care.
It is critical to choose a reliable provider to design and install these solutions and integrate them with the organization's current infrastructure. You may have networked computers or building management systems that integrate with new technology. Please inquire about the integrator's level of expertise and the range of their experience. AV integrators must have broad and frequent technical skill sets, including expertise in information technology design, power systems, sound, and electronic engineering.
It is essential to find out how long an AV integrator has been in business. How much experience do the individual team members have? And what kind of experience does the team have working together? That is why it is essential to find out what credentials and certificates the employees working on your project have. The best integrators prioritize training their team and getting certified to work on the newest equipment from the industry's most reputable vendors.
When investing in an AV solution, you should be sure the integrator will be around for at least the five-year lifespan of the equipment. So, get the facts straight on the company's financial health, delivery history, and rapport with its top suppliers and vendors.
How Much Should An Audiovisual Integrator Know About Your Business?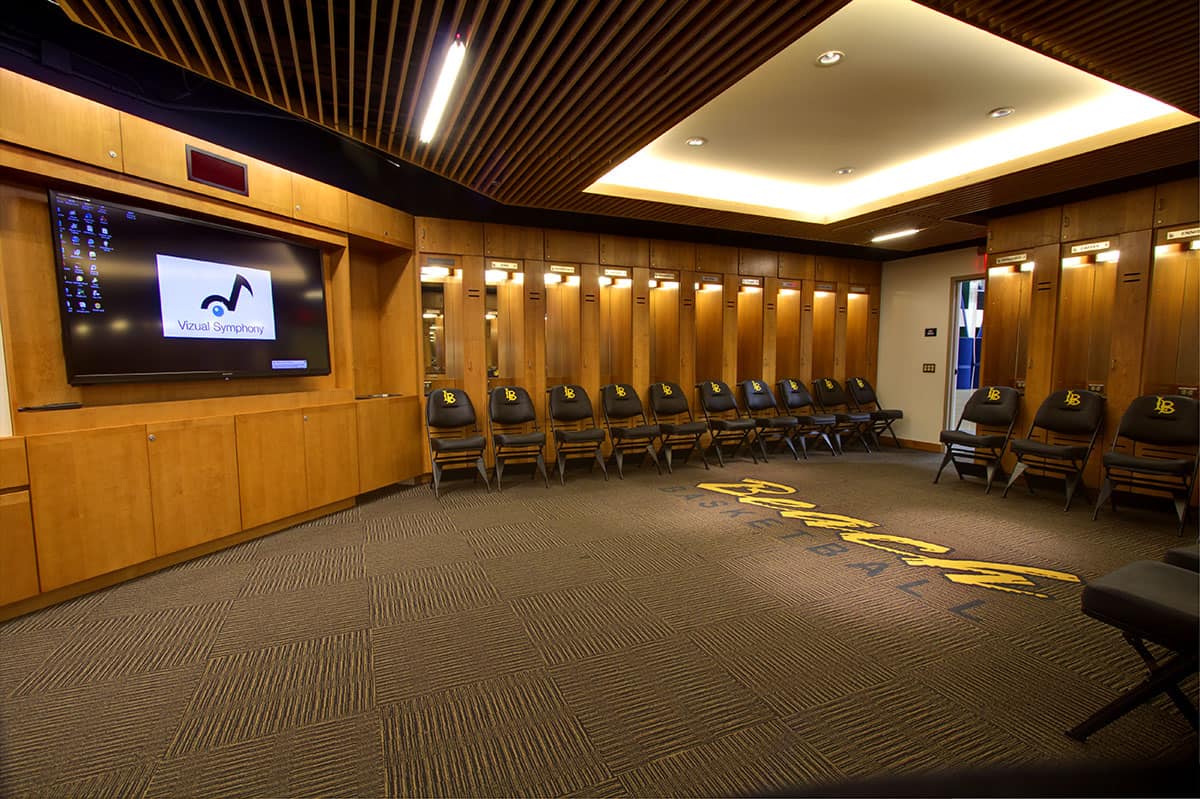 You will want to ensure that the AV integration company is familiar with your company and its operations. Inquire about the company's previous experience in related fields and projects analogous to yours. Please pay attention to how its account executives and project managers investigate your company's requirements. Are they simply trying to sell you a product, or are they looking for ways to meet your needs with the most effective solution?
Do they discuss the benefits and drawbacks of the solutions they present? A professional integrator should leave you with the feeling of confidence that they are paying attention to the finer nuances of your business and offering the appropriate solution rather than the most expensive option.
When AV integrators do it right, unlike some remote third-party help-desks, your AV integrators will have a natural understanding of your business's requirements,. That in-depth knowledge enables them to design solutions that fit your budget while offering your team the best audio and visual support. Moreover, they are available and prepared to update any of your audiovisual hardware or software as necessary.
Learn more about a local LA AV integration firm dedicated to custom audio visual system solutions. Read case study. We provide audio-visual tech leading systems, design services, system integration, support services, system updates, and more.
Video Collaboration Technology Can Be Integrated into Your Current Communication System
Fortunately, updating your hardware is frequently not necessary with these video collaboration technologies. For your convenience, many contemporary video collaboration tools can easily integrate with your existing office technology. That prevents your business from spending money on pointless upgrades and spares your team from dealing with the stress and downtime associated with implementing new technology.
Your overall cost of operations will go down if you invest in the assistance of audiovisual integration experts. You save time and resources on scheduling and organizing meetings are saved when a team has the technology necessary to work together virtually rather than physically traveling to another location.
Additionally, streamlined audiovisual solutions make collaboration easier by fostering a more professional environment for the improved client and employee communication and supporting your business's ability to accomplish overall objectives.
Audiovisual Solutions For a Better Workplace, Classroom, And Worship Service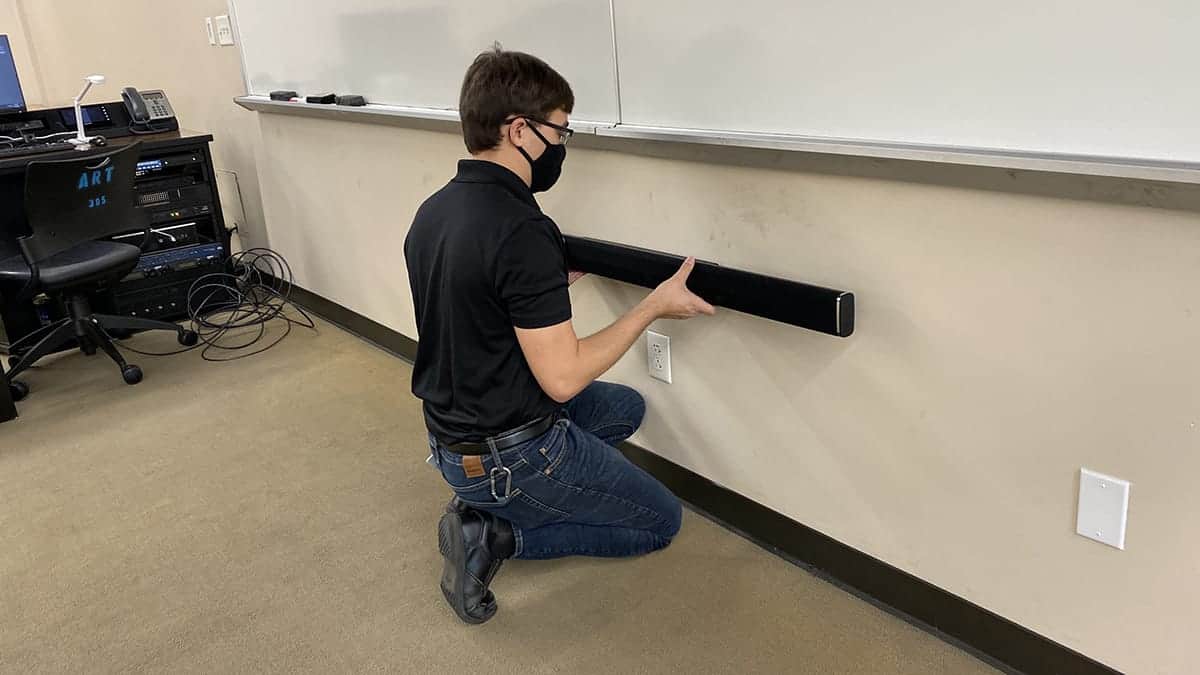 It is impossible to avoid using cutting-edge technology to communicate with one another in the 2020s. Modern AV technology transforms how we interact at work by enhancing communication in various ways. Many businesses, however, do not have the internal resources and knowledge required to properly integrate this technology into the workplace.
Large-scale integrations necessitate the assistance of audiovisual integration specialists, even though some businesses might be able to handle small installations and improvements on their own. Experienced AV integrators know how these technologies will interact to produce the most cutting-edge and aesthetically pleasing results.
You can save money upfront and get a higher return on your investment by following their expert advice instead of buying unnecessary or incompatible equipment. Additionally, when your business works with audiovisual integration experts, they can provide support and knowledge when you encounter technical problems.
To Find The AV Systems Integrator Company Of Your Dreams
Hire professionals with relevant experience in the sector.
See the resumes of the managers and professionals working at your site.
Inquire about clients that you can contact for reference.
Refrain from letting a long list of Fortune 500 brands fool you; instead, focus on learning more about the integrator. Find out what they deliver to clients and the return on investment (ROI) produced by these solutions.
Vizual Shield Solutions From Vizual Symphony
Vizual Shield, our AV as a Service (AVaaS) service, provides our clients with ongoing support, training, equipment, and upgrades. With Vizual Shield, the best tech solutions are affordable. So, with us, you have options. We offer a variety of flexible payment alternatives to fit your budget. From convenient monthly payments that come out of your monthly operating budget to third-party financing. Whatever the circumstances, we know we can find a way to help you. We are the AV integrator Long Beach trusts to get the job done.
We are the AV integrator Long Beach, Los Angeles, Pasadena, Glendale, and the surrounding areas count on. Our AV experts are ready to help you today from our headquarters in Burbank, California. To book a consultation, please call  (626) 229 9112.