The audiovisual integrator near me LA hires is Visual Symphony. Look to us for commercial AV technology integration, consulting, tech solutions, and creative designers. Our expert team works with clients to determine the precise tech upgrades and audio-visual integrations you need to beat the competition. The audio and visual partners at Vizual Symphony work with educational institutions, corporations, museums, municipalities, and houses of worship.
Tech expectations grow increasingly high. For instance, students expect engaging AV technology in the classroom. Museums present multi-sensory virtual reality experiences to their visitors. That is where audio visual integrators near me, LA, come into play.
What Is An Audiovisual Integrator, Los Angeles?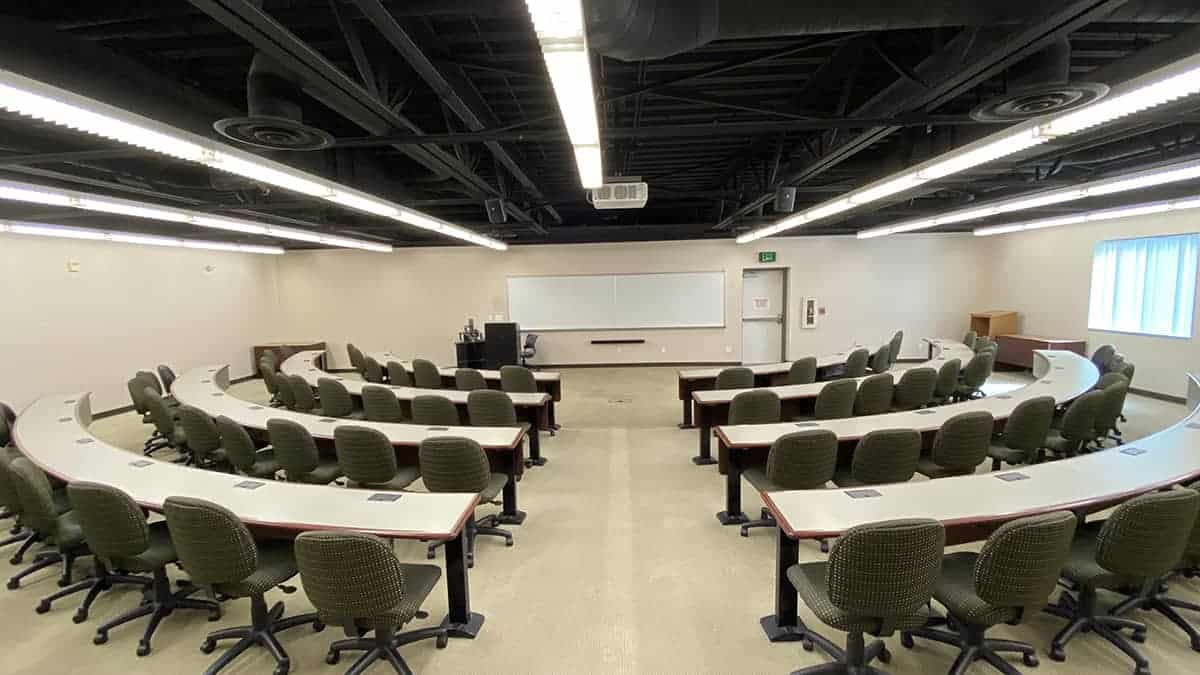 AV integrators specialize in integrating AV components into different premises, rooms, and spaces, such as offices, worship centers, museums, and schools. In addition, audio-visual integrators can help you get the most out of your AV system by integrating your systems with other components in your premises, such as other AV equipment, video conferencing systems, digital signage, and more.
The Los Angeles audio video integrator will work with you to determine the best system for your needs. In addition, the integrator will be knowledgeable about the technology. It will help you determine the best way to use each piece of technology.
AV integrators and audiovisual integration specialists can also help you choose the leading system designs and the right equipment for your premises. Depending on the needs of your business, the right AV equipment can make the difference between success and failure. Choosing the right AV equipment is essential so your business can ensure optimal information communication.
What Are Commercial Audio Video Integrator Services?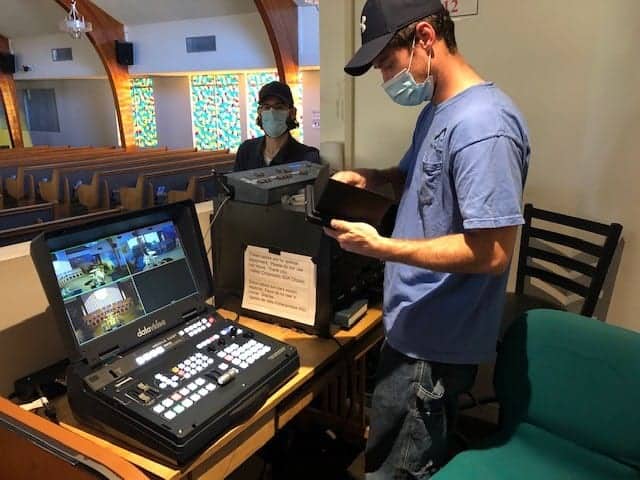 Commercial audio-visual integrator services integrate various audio-visual technologies, systems, and solutions within a specific space. Audiovisual technologies may include but are not limited to video projection screens, digital signage, sound systems, web and video conferencing systems, video surveillance, and other tech.
An on-site visit and consultation is necessary to determine the best systems and solutions  for your needs. Once the site survey is complete, the audiovisual integrator will help you determine how to use each piece of technology in your space. Some audiovisual integrator services include:
Design Services – These custom audio and visual design services will assist you with choosing the best AV system for your space.
Technical Services – These services will help you determine how to best use each piece of technology and provide you with guidelines and best practices for using the technology. Tech systems and custom audio visual solutions must be easy to operate to be effective. Moreover, operating procedures work best when they are standardized campus or company-wide.
Project Management – This service will assist with the day-to-day operations of a project. Scheduling, management, installation, testing, and support.
Managed Services – On top of that, ongoing training of employees, students, and other tech users is essential. And with training must come attentive tech support when problems arise. Is your organization due for an LA audio-visual tech upgrade? You need our AV upgrade technology consulting services to make confident decisions about new technology.
Digital Signage Design And Lecture Capture Services
Our digital signage solutions and systems can alert, educate, direct, and engage any unique audience. Our house of worship, education, corporation, and museum clients want digital signage solutions that serve their purpose. And our team designs integrate, installs, and manages custom signage tech to achieve that goal. In addition, LA audiovisual integrators near me provide consulting, advice, guidance, support, and engineering knowledge for seamless integrations.
Lecture capture systems record lectures, stream classes, and archive it all. In addition, our lecture capture solutions enable remote students to learn independently from any location. Worship services and lecture capture systems and solutions work well together, too.
Who Integrates AV Technology Systems in Los Angeles?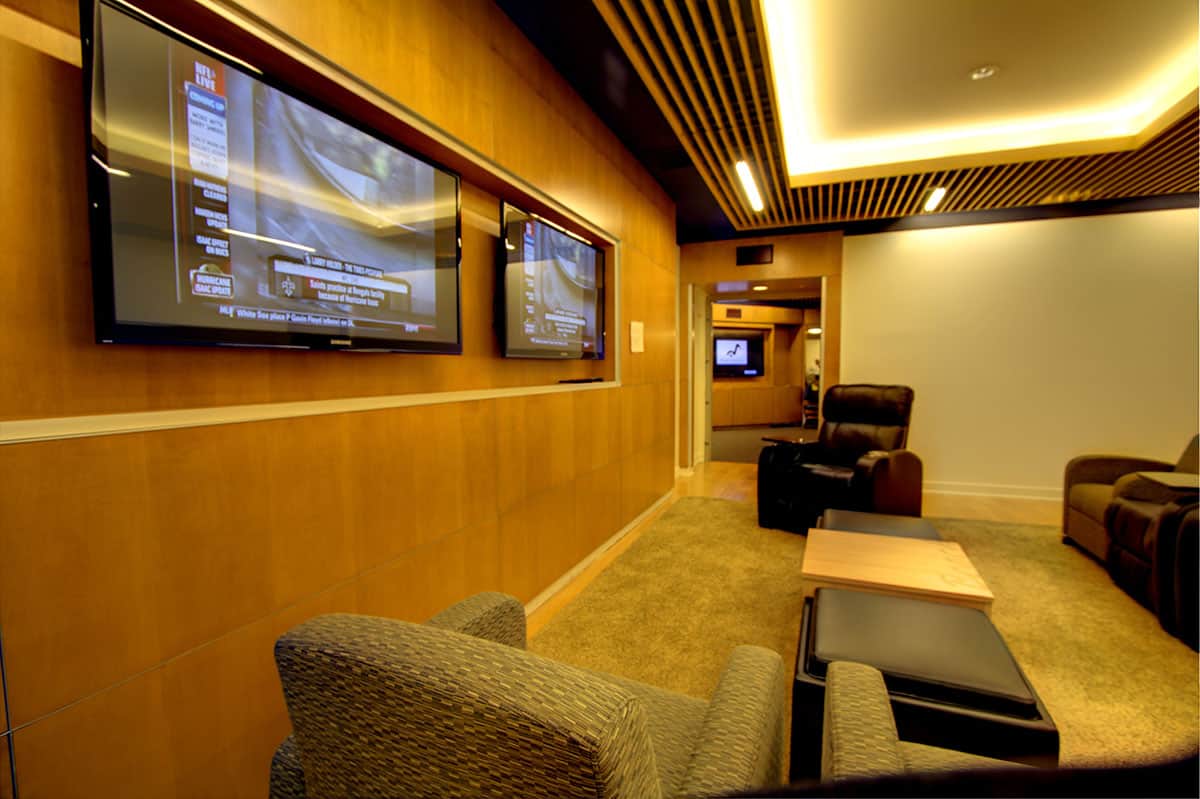 There are a variety of different companies that offer audiovisual integrator near me LA services. Some companies will work with select clients only, while others work full-time or on contract. Therefore, it is essential to understand the full scope of services each offers to ensure that you are getting exemplary service for your needs.
When you are looking to integrate your commercial audio and visual technology, you need a professional who can guide you through the process quickly and cost-effectively. A qualified integrator knows all types of audio-visual technology and how it will work together as part of an integrated AV system.
Are you looking for an audio visual integrator near me, LA? Whether you need to update your audiovisual tech, integrate it, or both, you need an AV integrator. However, hire the right one for your corporation, museum, municipality, institution, or house of worship.
Audiovisual Integration and Web Conferencing Services
At Vizual Symphony, our audio video integrators design House of worship communication and technology systems to create a memorable experience for worshipers. Read case study for Haven Church. We put twenty years of audio video systems integration experience into creating a unique custom solution. 
In Los Angeles, video conferencing integrator, Vizual Symphony, delivers customized future-proof video conferencing systems. In addition, Vizual Shield, our managed services program, enables organizations to get the best technology without paying a high price. Audio and visual systems that ruin meetings with constant tech issues are unacceptable. We can help you resolve your video conferencing project issues.
Why Choose Vizual Symphony?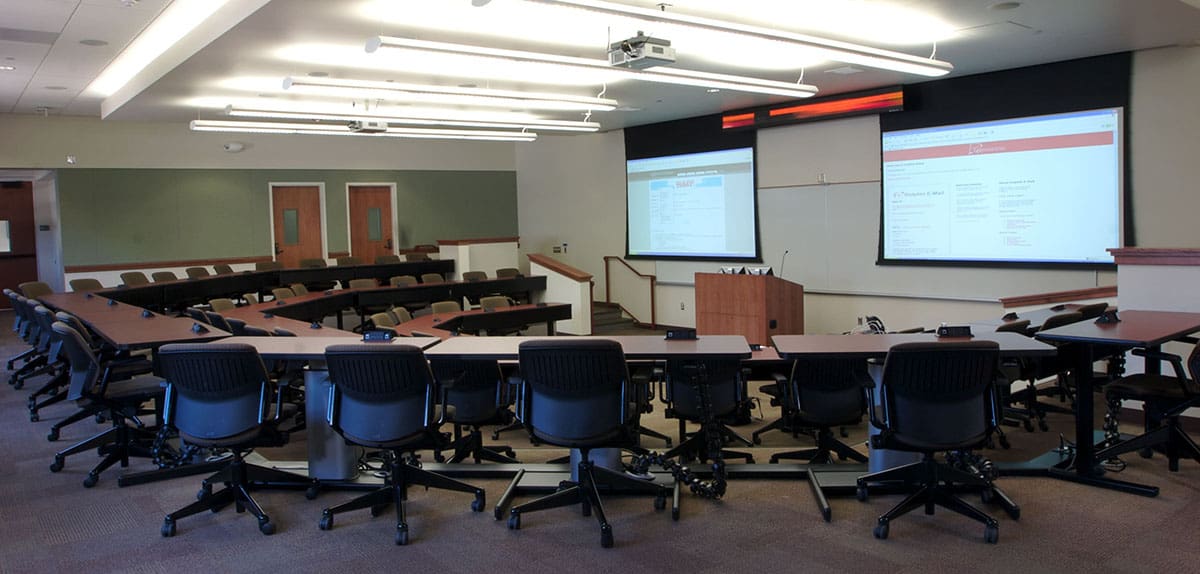 Vizual Symphony will help you achieve your goals as an audio-visual system integrator. We are experts in meeting clients' audio and visual system integration project needs by providing affordable and reliable solutions for clients. We understand that each client has specific needs and are committed to meeting those needs.
Our extensive engineering experience and knowledge of audio and visual technologies allow us to offer superior services that you will not be able to get from other companies. Our team has extensive knowledge of commercial AV systems, both technical support and design. We understand the importance of incorporating technology that enhances your brand. Our team can help you get the most out of your systems while enhancing your logo and message.
Commercial technology integrators usually offer consulting, design, support, installation, and managed services. However, that is only some of what we do, the integration of audio-visual solutions is complex, and many services are involved. Our ideal clients need audio-visual solutions for systems in museums, worship centers, corporations, schools, and governments.
Our experts can help you with active learning, lecture capture, web conferencing, digital signage, welcome centers, auditoriums, and multi-purpose rooms. Vizual Symphony has the expertise to meet and exceed your expectations. We have the technology to help you succeed in your business goals. And the support, systems, and solutions you can expect from an AV leader.
Our team of experts can work with you to find the best solutions for your needs and budget. As an LA audiovisual integrator near me, we integrate interactive technology and digital communication improvements for businesses. Contact us today for a free consultation at (626) 229 9112 or online.