What is digital signage Glendale? Digital signage comprises three main components, content, hardware, and software. The content element combines diverse media elements, such as audio, video, still images, graphics, and text, to convey specific messages tailored to individual needs and goals. Digital signage hardware refers to the physical components such as screens, mounts, payment devices, printers, cameras, and other tangible elements used in the system. The software enables creating, deploying, managing, and analyzing content on hardware. It is the digital infrastructure that makes all this possible.
One example of how the three components of digital signage work together to create successful campaigns is through dynamic content. That involves using software to develop and display content tailored to the audience and location. For example, a business could use digital signage to display different products and promotions based on the time of day or outside weather. That would increase the relevance of the content and improve customer engagement.
Another example is using data analytics to track campaigns' effectiveness and make real-time adjustments. That allows businesses to optimize their messaging and maximize their ROI. Finally, hardware such as touchscreens and beacons can enhance the user experience and increase interactivity. For example, a house of worship could use digital signage to display volunteer outreach events and scheduling, allowing volunteers to sign up directly from the display.
How To Use Digital Sign Integrations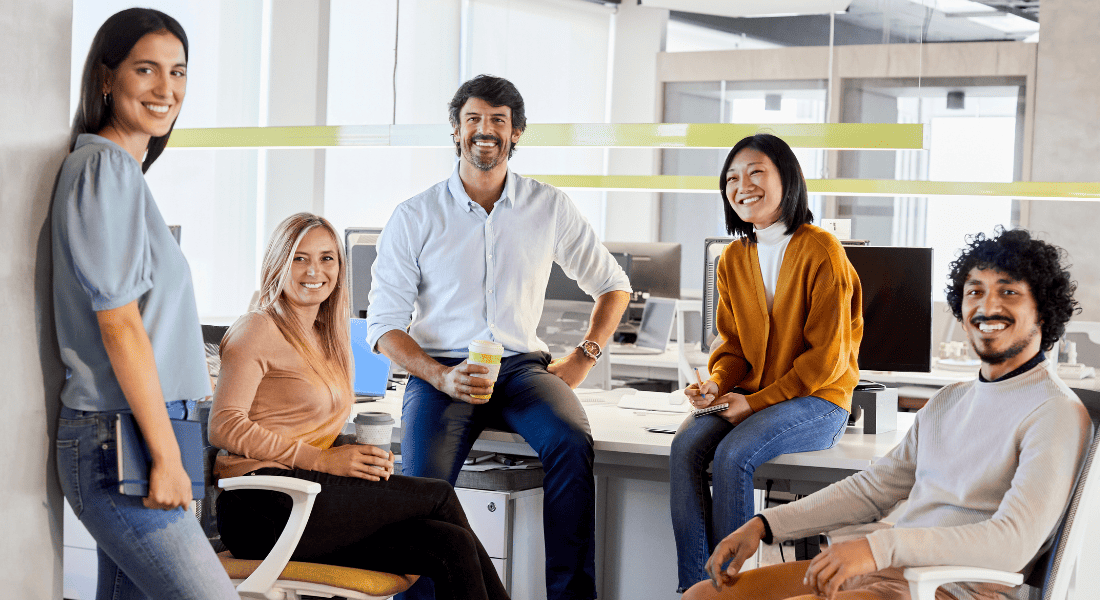 Digital signage engages guests in various ways. Different types of digital signage are commonly used depending on the usage scenario. These include public signs for location-specific information. Corporate signage in Glendale for knowledge sharing, meeting coordination, and training. Sales signage for showcasing products and service portfolios. Tourism and wayfinding signs for providing directions and city information. Retail signage for self-check-out and product showcases. Eatery displays and signs for self-service, digital menu boards, and self-ordering kiosks. Event marketing signs and motion graphics for promotions, ambiance, and gamification. Museums signage for gallery and digital tours. Education-based signage for classroom teaching, announcements, and safety instructions. House of worship displays and signs promote volunteering opportunities, fundraising, visitor registration, and networking.
Digital signage offers numerous advantages over traditional static advertising methods. One of the key benefits is its ability to capture and maintain viewers' attention for extended periods. With dynamic content and eye-catching visuals, digital signage can engage audiences in a way that static signs simply cannot. Additionally, digital signage in Glendale allows for easy content updates and customization, making it a versatile and cost-effective messaging solution for businesses and organizations of all sizes.
Interconnected digital displays can provide targeted information and critical updates from a central control center. And messaging matches the immediate needs, wants, and goals of any audience or situation. Effective communication can help you succeed by keeping everyone engaged, improving safety, and increasing productivity.
What is LED signage?
LED or light-emitting diode signage is a digital display technology that uses small, energy-efficient diodes to create bright, visually appealing content. This type of signage is versatile and works in various settings, including advertising, information sharing, and wayfinding. These signs are known for their durability, energy efficiency, and ability to display vivid colors and high-resolution images. LED signage uses light-emitting diodes to display digital content. It has many applications—for example, advertising and information sharing.
Glendale Digital Signage and AV Integration In the Era of the Hybrid Workplace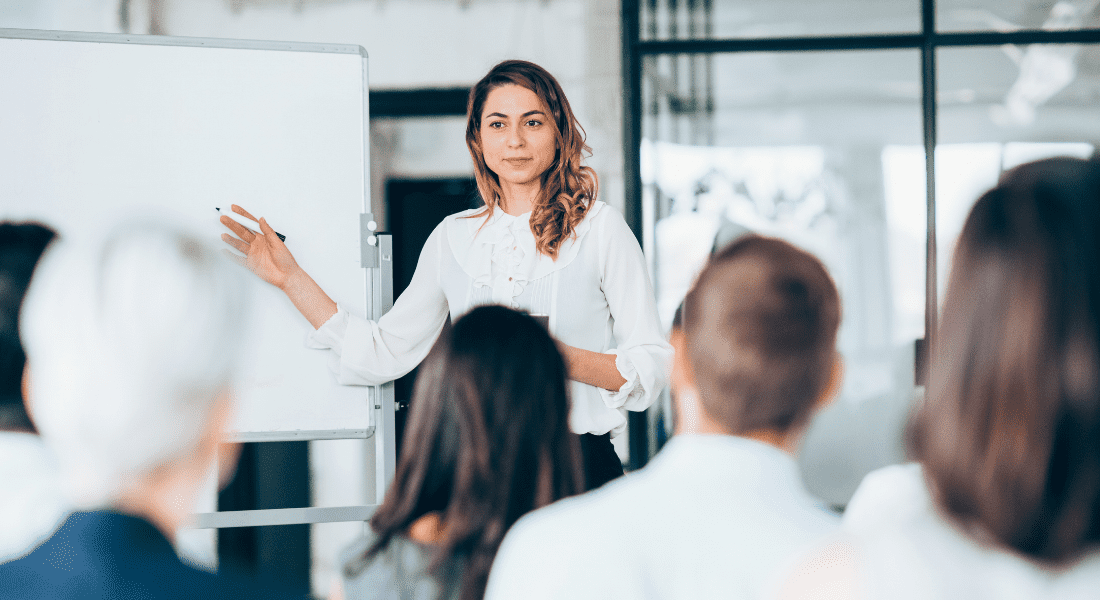 Digital signage Glendale and the hybrid workplace, what is the connection? Learn more about trends in the hybrid workplace. Digital signs can unite the team and keep everyone informed in a hybrid workplace. A central control interface sends real-time communication to screens, kiosks, video walls, and mobile devices. This technology can significantly improve communication with both internal and external customers, making it more effective and efficient.
Enhancing Communication with Digital Signage
Managing a hybrid workplace can be difficult, especially when coordinating schedules, office spaces, and team collaboration. With a modernized intranet, you can unite your remote and in-office workers and foster connection, knowledge sharing, and cooperation regardless of location. By creating a thriving virtual office, your employees can stay informed about everything happening within the organization, keep projects on track, and cultivate the social connections essential for their success.
Simplifying Office Management Tasks with AV Digital Integrations
Please ensure all your employees receive your communications, regardless of location. It is achievable in a hybrid work environment by broadcasting messages across various channels. Therefore, the content displayed on in-office signs, mobile devices, intranet, and app feeds should be identical. With just a few clicks, you can effortlessly publish content to in-office displays, enterprise messaging applications, an employee app, and an intranet. You can choose from pre-designed templates that adjust to fit different devices, such as TVs, computers, and phones, making them eye-catching and attention-grabbing.
Utilize this digital communication network to simplify reservations, automate signage and event calendars, and consolidate space and room management data to meet your needs. This visual communication is suitable for any public sector environment or workplace. Strengthen your company's vision using beautiful digital displays reflecting your brand identity.
With AV Integration Services, Glendale Can Improve Room Reservation Process
A mobile communication app. is essential to connect hybrid teams. This app should be user-friendly and allow remote workers to book workspace in the office quickly. Having the ability to book workstations in advance using a mobile device is very useful. By giving employees access to workplace management tools like space reservations, they can reserve workstations from their devices before entering the office. That helps ensure everyone stays connected and has a productive work environment.
To make it easier for employees to reserve workspaces, provide a hassle-free booking process for rooms, desks, or meeting spaces in the office. They can either book in advance through an employee app or on the spot when they visit the office. A streamlined booking and calendar scheduling system can make managing space and rooms easier. Automated signage ensures visitors can easily find their way around your office without confusion. And all can focus on work.
Improve Safety And Enhance Office Clarity With Digital Signs
Employ an interactive 3D digital wayfinding system to welcome employees and visitors to a hybrid flexible workplace. This signage system can highlight the space's availability of workspaces, meeting rooms, and desks. Incorporating QR codes can lead to interactive and engaging content. With dynamic wayfinding, employees can navigate large workplaces more efficiently and gain a clear visual understanding of space availability and innovative pathways.
Bringing clarity to your workplace is essential. Help people quickly find the spot they are looking for with digital signs. Display company information, wayfinding details, seating arrangements, and more to smooth workplace flow.
Provide visitors and employees with the information they need to feel welcome and safe at your premises. Make it easy to navigate your office campus by displaying wayfinding and other important information in lobbies, common areas, and large meeting rooms.
Adding peripherals to detect motion, determine occupancy, read badges, and activate lights allows another level of communication. The result will maximize workflow and create an immersive agile workplace.
Digital Signs Connect Hybrid Workers With Onmichannel Communication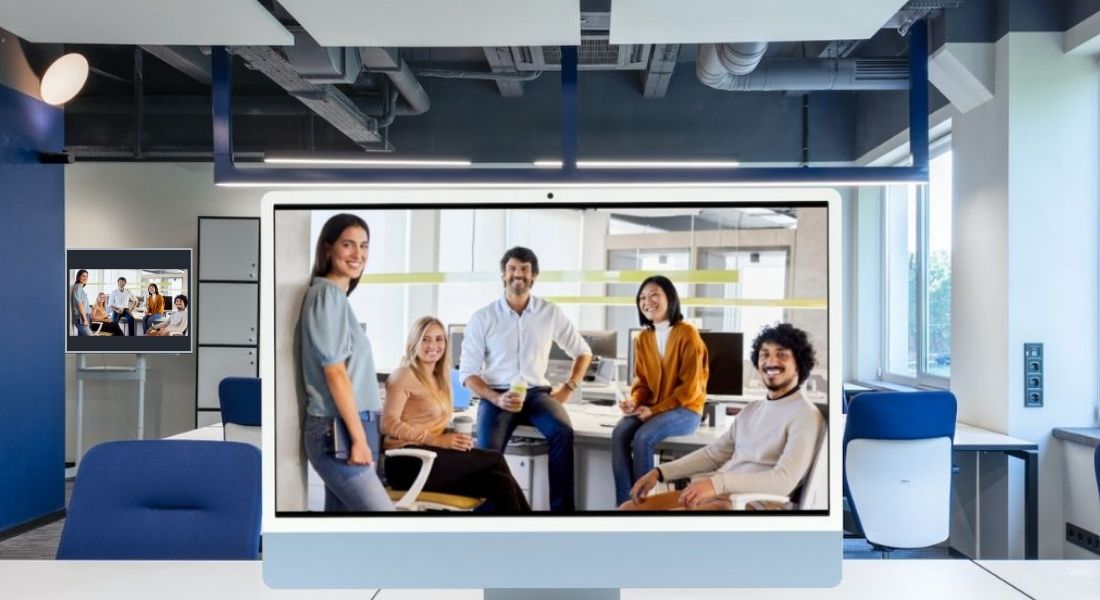 Managing critical and time-sensitive alerts via an omnichannel system makes keeping people safe a priority. Also, you can prioritize facility security with instructional signage and virtual receptionists to facilitate interactive check-ins and visitor badge kiosk readers.
In a hybrid workplace, integrations are necessary to provide employees with multiple options to view and book conference rooms and other areas. Digital signage integrations may integrate with O365, Exchange, and G Suite scheduling, including access control systems, QR-Code and RFID scanning. Teams/WebEx integrations, IT reporting, and more from the desktop to mobile and integrated with devices. 
To make things easier, you can automate the room check-in process, allow booking based on occupancy, and detect when huddle spaces are in use. Meeting room information can be displayed on screens, ensuring everyone knows the available rooms. This way, you will always be able to find or book a suitable space for your needs.
Keeping Hybrid Teams Connected Via Digital Signs
You can display all your Glendale organization's vital information, such as news, statistics, emergency bulletins, alerts, events, and more, on a network of digital signs. By consolidating all this content into one feed, you can manage it quickly using a single management system. There is software available for this purpose. With this system, you have complete control over your message. Since feeds update automatically, you can continue your routine activities while the displays run in the background.
Make sure your communications match your brand by customizing the graphics, colors and fonts. Your content should look great on all devices, including digital signage, computers, phones, and apps like SharePoint, Teams, and Slack. Spread critical information across different channels, such as weather warnings, and emergency alerts.
You can schedule broadcasts manually or set them up to trigger automatically from your third-party alert system. Keep your content fresh by integrating third-party sources like social media accounts, news, and stock feeds. Lastly, deliver industry-specific content that supports your goals.
Vizual Symphony Wants To Discuss Your Communication And Video Conferencing Goals
Connecting with your audience is essential, and the easiest and most engaging way to do that is through digital signage, video walls, and interactive experiences. At Vizual Symphony, we offer innovative solutions and services that can help increase sales and improve customer and employee engagement. Let us help you create a visual "wow" factor to leave a lasting impression. Consider high-definition, large-format displays if your digital signage in Glendale will make an impression on your audience. These displays deliver vivid and memorable messages using the latest LCD and LED technology. We work with you to determine the best displays for your needs.
Whether you need a video conferencing update services, active learning technology services, or any other audiovisual integration services, we can help. Some common organization goals for digital signs include increasing sales, supporting brand messaging, refreshing office spaces for a return to work, providing interactive customer experiences, delivering entertaining content, and educating, alerting, and informing. What are your goals? Please join us in a free consultation to talk about your Glendale business.
We are leader in audio and video integration Improve virtual communication with an updated video conferencing system today. Your audio and visual technology systems need to be easy to use, reliable, and dependable in multiple rooms and spaces. Contact us today for a free AV consultation at (626) 229 9112 or online.