Pasadena commercial AV integrator, Vizual Symphony, loves helping clients harness the power of audio-visual technology. Founded in 2001, Vizual Symphony is a certified small business, women-owned and operated. Now, with over two decades of experience, this AV industry leader is still on the forefront of tech solutions.
Commercial AV Integration Clients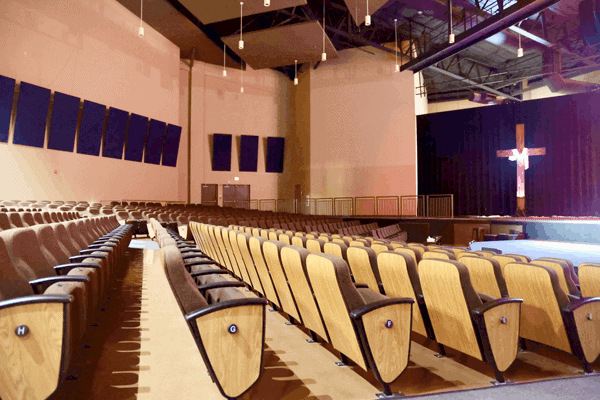 Our audio visual services provide our Pasadena clients with best-in-class audio video systems. At Vizual Symphony, we provide audio-visual solutions to corporations, organizations, educational institutions, municipalities, houses of worship, and museums. We create the AV integration solutions your organization needs to be a leader in your industry, from digital signage and video conferencing to active learning and lecture capture.
In addition, we offer a unique AV as a Service (AVaas) program called Vizual Shield to make our solutions affordable. Because our audiovisual clients include corporations, educational institutions, places of worship, museums, and municipalities, they have different needs. We understand that each client is unique, so we supply customized AV systems.
Whether it is video conferencing, digital signage, active learning, or lecture capture, we can help. We will figure out what you need to succeed as an organization. Then, through a combination of services, we will bring your ideas in focus. We primarily collaborate with clients in California. Especially, those in the Los Angeles, Hollywood, Glendale, Burbank, and Pasadena, CA areas.
Audio Visual Integrator Consulting Process
At Vizual Symphony, we have a built-in consultancy process. Our audiovisual consultants help your business or organization get what you need in audiovisual solutions through our customized packages. Our process involves an in-person consultation. First, we come to your business to gain a clear understanding of your goals and your current AV situation. Then, we can supply the specific services you need to take your business to the next level of effectiveness.
Your commercial AV integration consultant is an integral part of the process. They are part of the process from the first meeting all the way through to project completion. You get support at every step of the integration process, from creation to installation and beyond.
Pasadena AV Integrator, Vizual Symphony, Offers Vizual Shield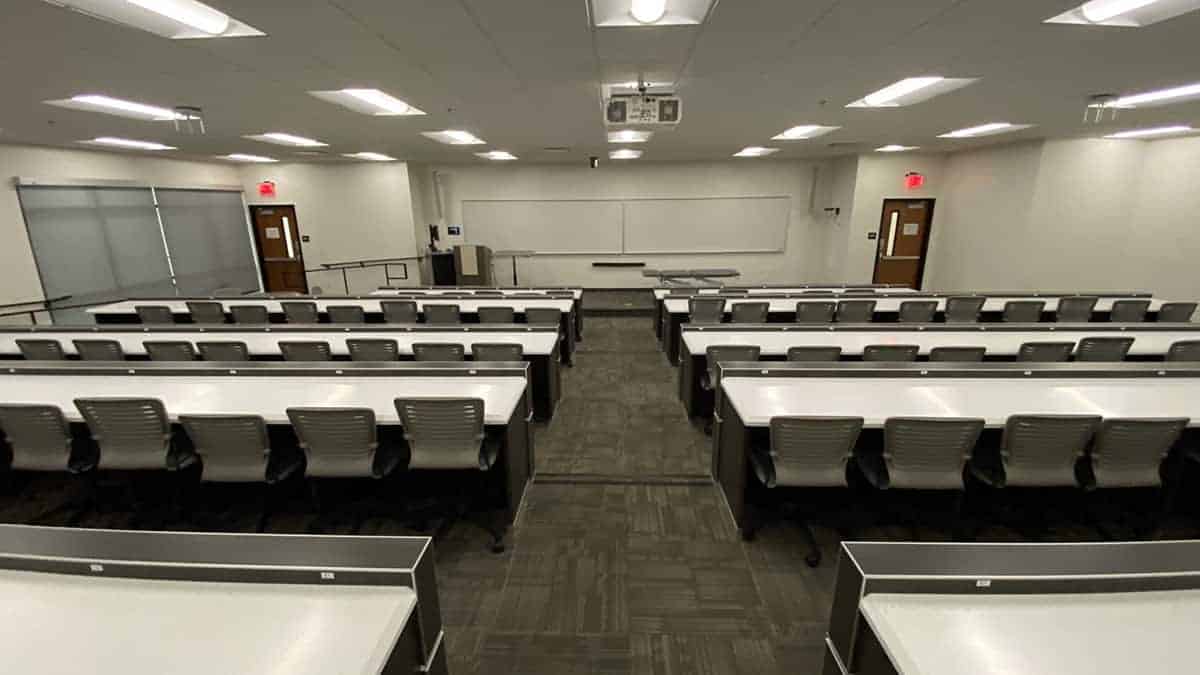 Paying for necessary hardware and components to meet your audiovisual needs is cost-prohibitive for many businesses. So, you might be asking yourself, "How can I afford new audiovisual tech?"
Here is the answer you have been waiting for. At Vizual Symphony, we offer an affordability through our Audio Visual as a Service (AVaaS) program called Vizual Shield. It is a way to get your AV tech solutions with added protection, flexibility, and control. Through Vizual Shield, we bundle your solution and support services into a convenient monthly subscription.
Our monthly subscription service bundle is the preferred payment options for audiovisual integration services. This innovative and convenient way to pay for audiovisual integration solutions makes tech affordable. Plus, Vizual Shield is an agreement that bundles your solution and support services into a monthly payment. Your monthly subscription payments are an operating expense (OPEX). And the preferred way to pay for tech. Because AVaaS is an operating expense, getting the best technology as part of an operations budget is possible.
Vizual Shield provides our clients with the ability to stay at the forefront of AV.
Unlike the known capital expense (CAPEX) payment options such as traditional leasing and cash purchases. Paying for tech outright, as a capital expense (CAPEX), reduces cash flow. Why reduce cash flow if you do not have to?
Our ongoing support brings our clients peace of mind. And we are here to train employees on new equipment, while others may not. We support you as long and as often as you need us with Vizual Shield. You are our top priority.
Seven parts make up the Vizual Shield support and managed services program.
Managed AV as a Service, Vizual Shield (VS), includes Vizual Shield Consultant, Vizual Shield Hardware, Vizual Shield Personalize, Vizual Shield Installation, Vizual Shield SLA Contracts, Replace, and Recycle.
So, managed services allow us to maximize uptime while increasing tech reliability. Moreover, this program also lowers costs and reduces the IT support burden for our clients. As a result, AVaaS clients enjoy a better user experience with the assurance of seamless lifecycle support from us.
Lecture Capture Solutions And Custom AV Active Learning Classrooms For Education And More
At Vizual Symphony, our lecture capture solutions are legendary. And classrooms, companies, and organization benefit. Get clear recording, seamless replay, and on-demand lectures for your target audience. This specialized service means you can maximize student accessibility. And better meet the needs of your students, educators, clients, and customers. In addition, we help you to become a leader in your industry, displaying your rooms and AV capabilities.
Our active learning services at Vizual Symphony allow you to teach and learn better. Moreover, create learning experiences that promote active and adaptive learning. Also, foster more effective student-teacher relationships by using today's best tech. Vizual Symphony helps classrooms of all types and sizes with expert AV integration services.
We help universities become more competitive by incorporating ultramodern audiovisual systems for lecture halls. Also, we connect high school students with college classrooms to help them earn college credits.
Pasadena Video Conferencing AV Services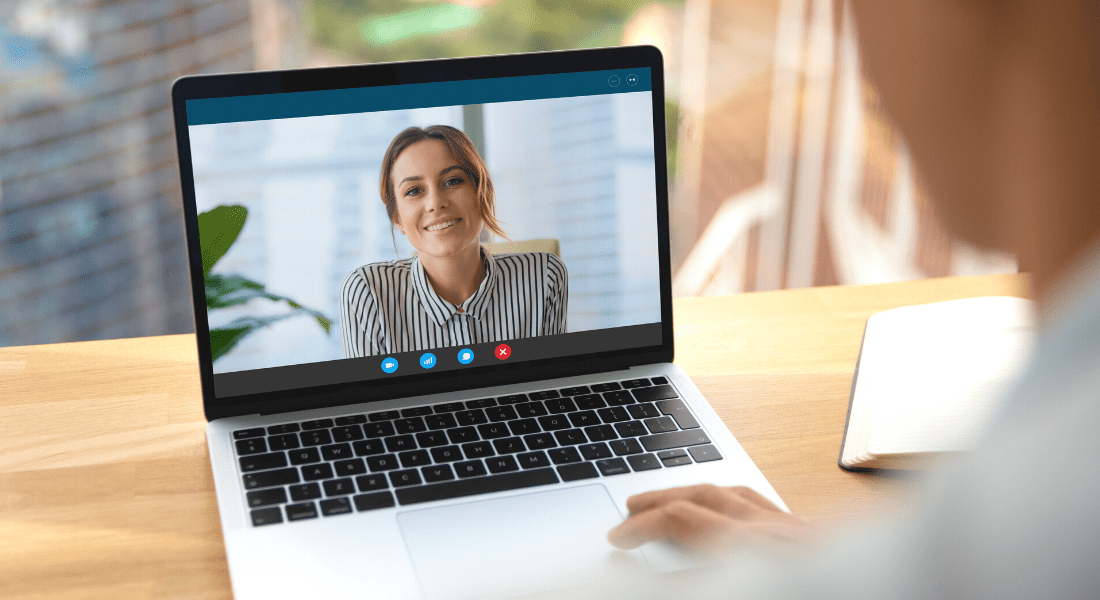 Video conferencing systems are a staple of most businesses and classrooms today. Therefore, perfectly working video and web conferencing systems are mandatory for successful collaboration—which is at the heart of most successful companies and organizations.
So, what is the best video conferencing app? There are several video conferencing app options, but a few make the top of our list at Vizual Symphony. These include Zoom, Webex, RingCentral, Skype for Business, Join. me, and GoToMeeting. However, no matter which video conferencing application you use, that is not all you need.
Only the right AV equipment can produce a perfect conference for all participants. So, at Vizual Symphony, our video conferencing experts will figure out the needs of your business or organization. Next, we will design and install the ideal solutions in video conferencing for you.
How much does video conferencing cost? Video conferencing prices will vary depending on your particular AV technology needs. However, Vizual Symphony clients can take advantage of a 5-year financing option. The Vizual Shield option includes automatic system upgrades and 5-years of system maintenance. This option can bring your video conferencing vision to life without putting you in the red. Plus, you get full-service consulting, design, installation, support, and maintenance. In addition, we include upgrades and replacements for a convenient monthly payment that comes out of your operating budget.
AV Services And Digital Signage Systems
What is digital signage? Digital signage AV includes LCD, projection, video, and LED (also known as digital marquees). Nearly every business and organization in Pasadena, CA can benefit from the effectiveness of digital signage. For example, digital signs work for museums, corporate offices, school campuses, and houses of worship. In addition, digital signs are a cost-effective and environmentally responsible alternative to using print media.
How much does digital signage cost? Well, costs vary depending on specific industry and organizational needs. So, many of our commercial Pasadena clients are taking advantage of the new 5-year financing program. This option features automatic system upgrades and 5-years of maintenance. These amazing options are available only through our Vizual Shield program as described above.
Are You Ready to Bring Your Audio Visual Ideas in Focus?
Please make a sound decision to call (626) 229 9112 or contact us online now for a free consultation. There is no need to settle for insufficient audio visual technology. Discover the innovative design solutions we offer.