Pasadena Commercial Audio Visual Integrator
At Vizual Symphony, the top Pasadena commercial audio visual integrator puts your ideas in focus. We integrate technology to create effective, functional audiovisual solutions to help our clients reach their goals. The clients we work with include Corporate, Education, Municipalities, House of Worship, and Museum clients.
Our Audio-Visual Solutions Process
What we do is customize audio-visual solutions. That process entails the following five steps with this Pasadena audiovisual commercial integrator.
In-Person or Remote Consultation
Discovery Process
Design Document
Scope of Work
Installation
Vizual Symphony Commercial AV Integrator Services
Today the level of audiovisual technology and functionality you need is higher than ever before. So, how is your business, organization, or intuition planning to keep up with the tech you need? Doing it all when it comes to audiovisual requires a team of experts. Fortunately, that is what we have. Our team of AV experts is ready to help your technology and AV systems work optimally. Our services include Active Learning, Lecture Capture, Web Conferencing, Welcome Centers, and Multi-Purpose Theaters.
Planning and Scheduling Audio-Visual Updates
Our planning and scheduling audio-visual updates include various components customized for the client. Two services we deliver with a majority of AV updates are advanced technology system integration support along with user training on system components.
Active Learning AV Service
Our active learning classroom installations make learning active and enhance the student-teacher dynamic. So, why not put your teachers and students in a position to take advantage of active learning technology? With Vizual Symphony, you can do just that.
Lecture Capture Solutions
Integration is critical in lecture capture technology. But ongoing support and training is just as important. So, it is time to learn more about Vizual Symphony's lecture capture AV solutions and support services.
Multi-Purpose Theaters
Many considerations go into designing a practical Multi-Purpose Space. For example, lighting, furniture, room dimensions, and location come into play. But other factors like event type and user type make creating these spaces complex.
Welcome Centers
Pasadena's welcome centers can serve many purposes. From wayfinding with in-person assistance to an information kiosk with a digital concierge, welcome centers help you communicate with your audience. We design, create, install, manage, and integrate custom welcome center systems.
Web Conferencing Services
We design, install, maintain, integrate, support, and update amazing video conferencing and web conferencing systems. Every business, classroom, worship center, municipality, and museum will be using more conferencing technology moving forward. Vizual Symphony is ready to bring you the top audio and video available.
Recent Commercial AV Projects and Case Studies
After several failed attempts to integrate their classroom technology, a California university came to us for help. Vizual Symphony helped this university employ campus-wide standardized technology into its classrooms. Read more about this project.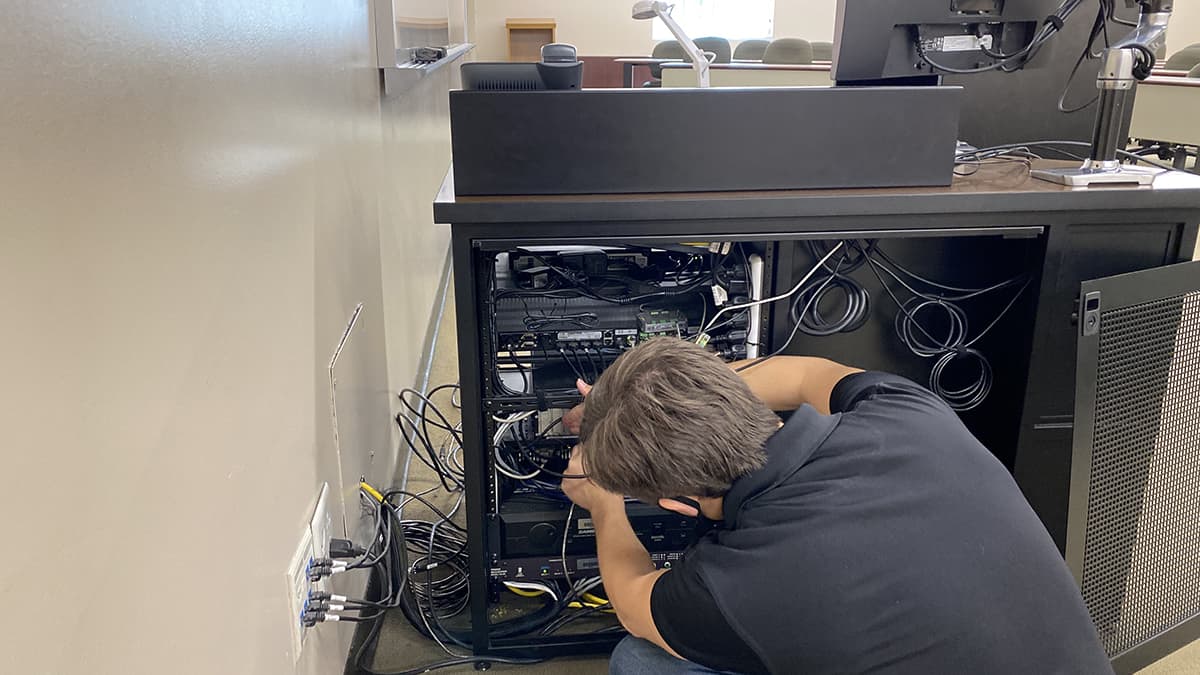 Sanctuary AV Updates
Please find out how the right technology upgrades transformed a local house of worship with our AV integration services. We enhanced the viewing angles in the sanctuary and provided a better audio-visual church experience.
Vizual Symphony helped this local municipality's technology system run more efficiently. What we did was bring the tech in a 10-year-old system up to date with the latest audio and video. The results will amaze you.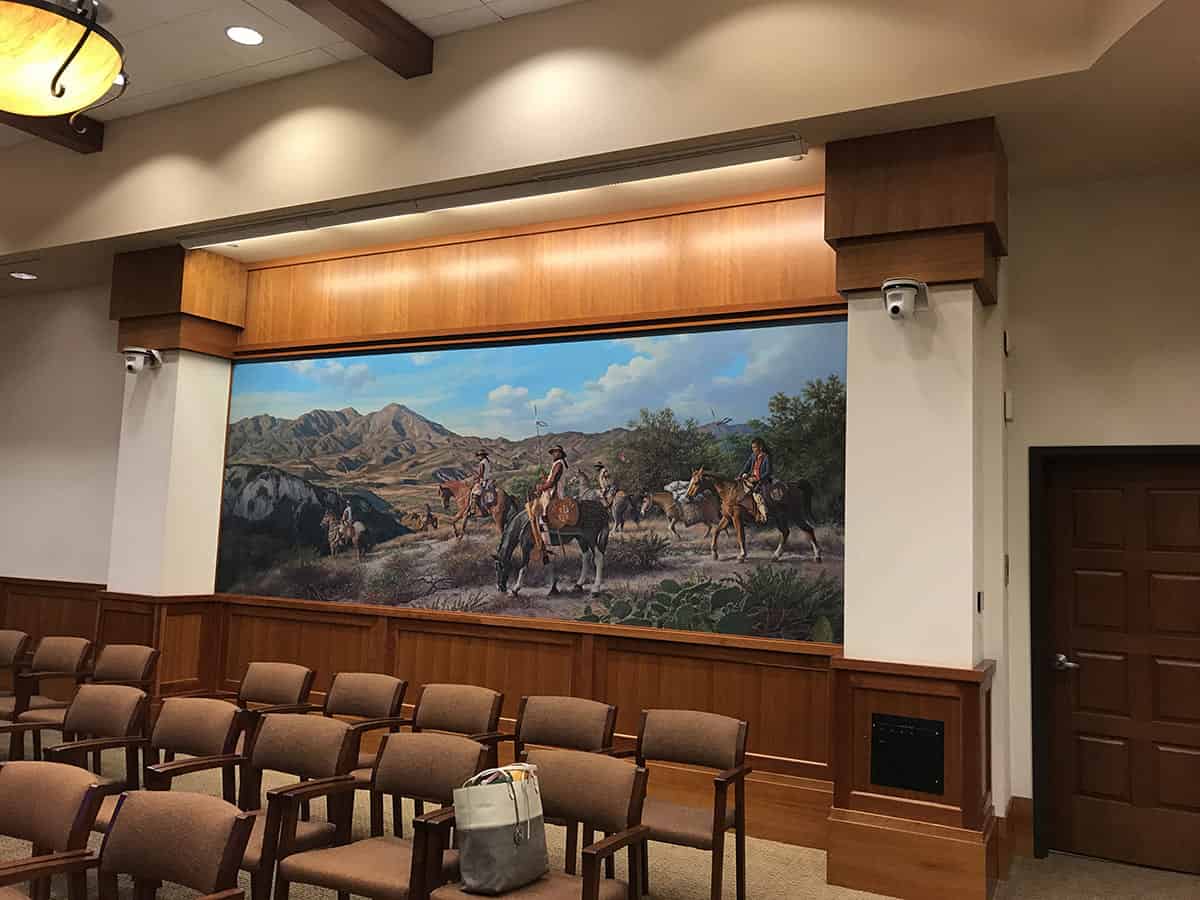 Contact The AV Integrator Near Me Today
We are professional, reliable, and skilled, and we will happily talk with you. Vizual Symphony focuses on delivering integrated solutions for your audio, video, and technology needs. We listen to our clients. From the first call, your needs and goals are essential. Call us at (626) 229 9112 today for the top audio video company in Pasadena and Los Angeles, CA.