The commercial AV integrator Long Beach finds most knowledgeable is Vizual Symphony. We create unique audio-visual systems as full-service commercial AV integrators for clients in education, municipalities, museums, companies, and houses of worship. AV integration involves consultation, design, engineering, installation, and management services.
Long Beach Audiovisual Integration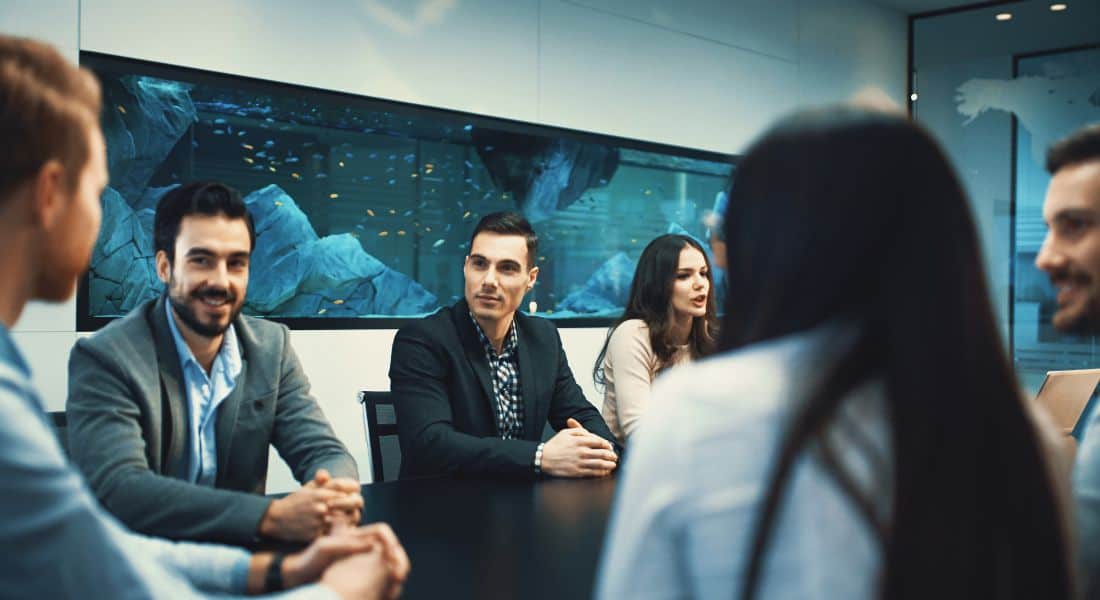 The 5-step Vizual Symphony audio/video integration procedure is collaborative and requires open communication. We thus install audio-visual systems that go beyond expectations using the 5-step method.
An AV integrator must offer audio-visual system design and consultation, equipment sales, installation, training, maintenance, and technical support. When everything works together smoothly, the audiovisual integration process is complete. But this does not happen by coincidence.
Instead, it entails collaborating with audio-visual managers, procurement experts, IT professionals, project managers, tech support professionals, music directors, pastors, administrators, principals, and CEOs.
Data gathering and fact-finding are the first steps in developing effective AV systems. The next step is for AV integrators to comprehend each client's unique objectives and challenges properly. However, Vizual Symphony experts know that goals and obstacles are ever-changing.
Web conferencing solutions for school, governments, museums, enterprises, and houses of worship in Burbank function best with an AV integrator team. Vizual Symphony web conferencing professionals can help you prioritize your ideas and future-proof your video conferencing systems and equipment.
We provide our clients with the audio video, training, and continuous support they require. When it comes time to upgrade your technology, a partner like Vizual Symphony will integrate, develop, and install the best web conferencing solution for your needs and budget. Vizual Shield makes it possible to purchase best-in-class technology for outstanding web conferencing solutions.
With an inventive welcome center, you may transform how your company or organization attracts and informs its audience. Today's welcome centers may do more than merely greet guests. Welcome centers and kiosks may dynamically direct, inform, and engage visitors. Welcome centers may include interactive encounters, real-time information, directions, entertainment, weather alerts, and more. These centers can provide dynamic audiovisual interaction for education, museums, and municipalities. With Vizual Symphony's technological solutions and assistance, multifaceted communication is possible. A free consultation is the first step in our technology consulting services.
Multi-Purpose Theaters
Church sanctuaries, school gymnasiums, and other outmoded commercial areas are being repurposed into multi-purpose theaters, rooms, and spaces. These projects necessitate a high level of technological integration to meet multiple needs and users. An AV consultant must first understand the room's intended uses, special requirements, and limitations. So, to design the perfect a multi-purpose theater, our consultants will consider your specific situation, available space, and intended purpose and goals from the outset.
Long Beach Active Learning Services
We use innovative technology to design classrooms that promote active learning. With integrated audio visual systems in place, simple to use solutions are possible for the classroom. For active learning classrooms, Vizual Symphony team prioritizes user-friendly technology with high functionality to save time, boost productivity, and reduce the learning curve. Students benefit from active learning technology's analysis, synthesis, and evaluation features.
To support team-based learning, Vizual Symphony, the AV integrator in Long Beach, will incorporate technology into your classroom that brings teamwork and cooperation to life. Real-time peer-to-peer interactions encourage sincere cooperation that is advantageous to all parties involved and results in a more fulfilling educational experience.
Evaluation is the last stage of active learning, and active learning technology makes evaluation simpler and more efficient. Effective audiovisual system integrations for active learning will motivate students to collect more detailed data and to forge fruitful relationships with their peers and teachers. The key components of a top-notch educational experience are conversation and discovery, which students will spark by coming to their own findings and sharing them with their classmates and teachers.
Lecture Capture Solutions
When you use Vizual Symphony to satisfy your lecture capture needs, high-quality recording tech ensures that you never miss anything. Whether you are recording a keynote speech, a classroom lecture, or an important business meeting, you can be confident that it will be safely archived for future use. No more flat or poor audio or video recordings; with Vizual Symphony, you can immerse your audience in playback that makes them feel as if they are sitting in the same room as the speaker. We have hardware systems that make it simple to retrieve your lectures via features like live streaming and podcasts.
Los Angeles Audio and Video Integration Consultants
We design, build, manage, and support audio visual equipment for commercial, education, corporate, house of worship, museum, and municipal clients at Vizual Symphony. Turnkey services are provided by audio visual consultants and technology design construction professionals. We excel in both the planning and design phases, as well as the installation and execution of our technology and room systems.
Engage us early in the design-build process and we will be your partner throughout. You can count on us to be there for you and your technology every step of the way, from budgeting to purchasing to building to installation.
Our commercial audio video integrators, engineers, technicians, and experts create audio visual systems that allow you to shine. With the appropriate combination of innovative technology, you can deliver your message in an interactive, engaging manner.
Vizual Shield Solutions From Vizual Symphony
Vizual Shield, our AV as a Service (AVaaS) service, provides our clients with ongoing support, training, equipment, and upgrades. With Vizual Shield, the best tech solutions are affordable. So, with us, you have options. We offer a variety of flexible payment alternatives to fit your budget. From convenient monthly payments that come out of your monthly operating budget to third-party financing. Whatever the circumstances, we know we can find a way to help you. We are the AV integrator Long Beach trusts to get the job done.
We are the AV integrator Long Beach, Los Angeles, Pasadena, Glendale, and the surrounding areas count on. Our AV experts are ready to help you today from our headquarters in Burbank, California. To book a consultation, please call  (626) 229 9112.