Solstice Conference from Mersive is transforming video conferencing. That is why it is one of our featured products. It is a new, agnostic room system that enhances video conferencing with rich content sharing. Mersive's Solstice platform transforms meetings through increased collaboration, engagement, and productivity. Meetings are highly collaborative sessions where all users can share simultaneously sharing unlimited content to the meeting room display.
Choosing the right collaboration technology for meeting spaces is critical. And to have better, more productive meetings collaboration spaces and meeting rooms should support both onsite and hybrid collaboration. That is why Vizual Symphony works with Solstice Conferencing.
Solstice set up is easy. A one-step start, regardless of conferencing service, provides a consistent and easy way to start any meeting. Connect Solstice to a room display and your network. And in rooms that need to support video calls with remote users, connect a room camera and audio to make the room conference-ready without worrying about which video conferencing app a user brings into the meeting. That lets you have more engaging and productive meetings without typical conferencing technology barriers.
What Makes Solstice Conference Special?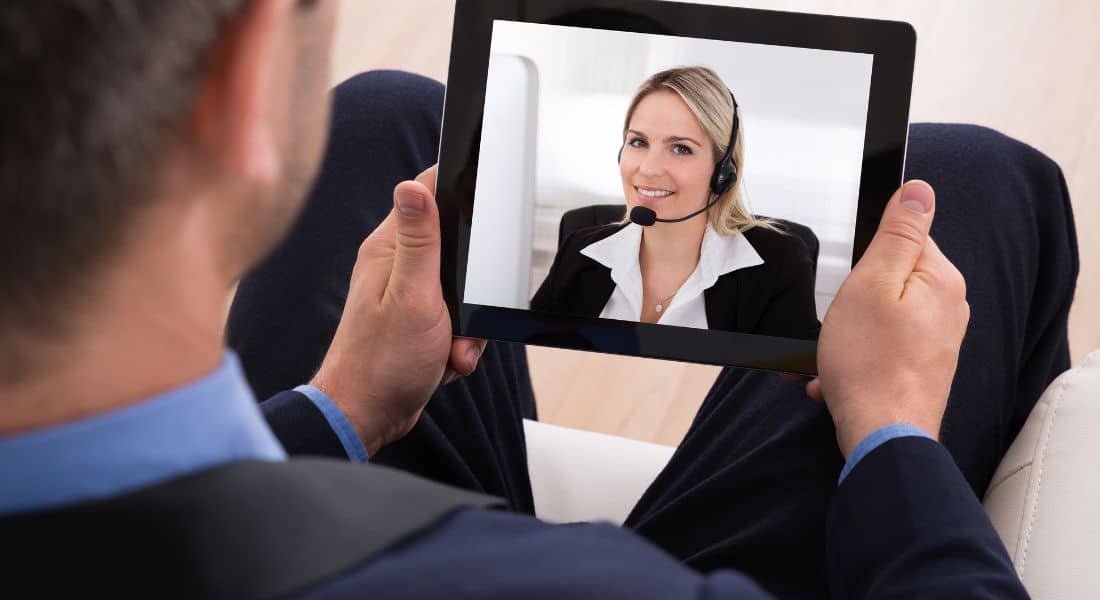 Multi-participant BYOD content sharing, control, and markup allow your team to share their best ideas. With Solstice, all users can contribute equally to meetings, whether in the office or remotely connected. Solstice allows users to connect any device to the meeting room display to share easily, control, and markup content. Global remote and in-office team members can share, arrange, and mark up an unlimited content on display to collaborate effectively. So, remote employees feel like they are part of onsite meetings.
User devices can wirelessly share content to the room display using the Mersive Solstice app or one of Solstice's many app-free sharing options. When in a meeting, open the app, click the display name to connect, and start sharing. Without the app, you can still easily mirror my tablet to the display.
When presenting, you do not have to share your entire desktop. You can choose the exact app window you want to share for extra privacy. So, there is no need to worry about accidentally revealing open emails or chat notifications pop ups.
Use the app to share images and videos directly from your device. There are no limits to the amount of content shared, and anyone with the app can control the content on the screen, for example, you can circle and highlight content using your phone.
There is no need to disrupt the meeting flow by passing control from presenter to presenter. Everyone can present, share, and collaborate equally with the freedom to do it how, when, and with what they want with ease. Solstice prevents meeting flow disruptions by removing the need to pass control between presenters. Users can quickly share unlimited content so all can present and collaborate equally.
Additional Features
Moreover, Solstice Conference makes meeting rooms and learning spaces interoperable with all major video conferencing platforms. And it wirelessly connects any central conferencing app on user laptops, like Zoom or Teams, cameras, and audio, so your rooms can be configured for ease of use and a smooth transition between home and office. Seamless conferencing service support provides unmatched flexibility, eliminating vendor lock-in limitations. Start your meetings in seconds without cables or room consoles.
User devices drive the meeting, not high-contact touchpoints, enabling hygienic touchless onsite meetings. The touchless system avoids common interface germ sharing and spreading.
In addition, Solstice supports all leading brands of room cameras and microphones. And is more easily integrated into any video conferencing setup, whether a huddle space or a larger, more complex room design. So, you can standardize video conferencing technology procedures easily and add systems throughout the workspace as a global standard to support collaborative productivity in huddle rooms, conference rooms, and hybrid spaces.
Being in the same room with others is not always possible for many reasons. The pandemic brought video conferencing to the forefront of collaboration. And video conferencing room systems are the solution that meeting rooms look for to make video conferencing user-friendly and manageable. Solstice allows participants to share and present from their laptops.
Think of Solstice as a powerful wireless gateway that wirelessly connects the conferencing services on remote participants' laptops to the room display and audiovisual peripherals. So, all meeting participants access audiovisual cameras and microphones from device wireless connections.
Video Conference Problems Solved
The video conferencing room systems in use today have three main usability, workflow, and engagement limitations. First of all, they only allow the use of a single video conferencing platform for all participants. In addition, a limited number of users can contribute content and present. Finally, streaming through the cloud limits the content quality available on traditional conferencing systems.
Solstice Conference does not share these limitations. It delivers room system capabilities that work seamlessly with any video conference service, including Zoom, WebEx, and Teams. The rich content sharing, previously available in onsite meetings only, is possible—all with a one-step start for every user.
Affordable Meeting Room Technology
More people work remotely, and video meetings are the cornerstone of this trend. The emerging hybrid workforce is demanding better conferencing solutions in their meeting spaces. With collaborators participating from multiple distinct locations, every inch of a workplace should support onsite and remote participants. But outfitting every small space and tiny huddle room with an audiovisual conferencing system has several drawbacks.
Dedicated room video meeting systems are expensive, and most systems allow one conferencing platform. Onsite conferencing technology typically involves the undesirable touching of shared room tablets and dongles. Moreover, remote conferencing fatigue is rampant.
Solstice gives organizations a flexible, affordable room system with an improved workflow that combines the global reach of conferencing with the power of true collaboration. Affordably transforms meetings into highly effective sessions by allowing multiple users to share unlimited content to the meeting room display simultaneously.
Solstice is affordable enough to use in many meeting spaces for most organizations. It delivers extensive room collaboration on a small room budget, perfect for huddle spaces and small meeting rooms, casual collaboration areas, and formal conference rooms. Use it to support all conferencing services with a hygienic touchless meeting room experience that is more engaging and collaborative for all participants. Solstice Conference is the antidote to the modern lackluster conference call.
Mersive Meeting Solutions
Solstice reduces startup times and improves usability by allowing users to share unlimited content simultaneously. That is right. Your teams can effectively collaborate without restrictions because Solstice uses local networks for in-room content sharing. And streaming for local users outperforms traditional room systems.
Solstice Conference offers a new level of collaboration between onsite and remote users. And this is how it works.
Users walk into a meeting area, huddle room, or conference room. Next, users enter the screen key on the room display to automatically wirelessly connect all the technology to start the meeting. All users join the meeting this way no matter what conferencing service they use. And they all do it with no shared dongle or control panel touching. From their individual devices, multiple users can simultaneously share, arrange, and markup content. The result is a more engaging and collaborative experience compared to traditional conferencing.