Hybrid classrooms and the evolution of distance learning are at the heart of higher education technology integration. The year 2020 saw the COVID-19 pandemic forcing colleges and universities to incorporate distance learning facilities with AV capabilities on their campuses. This move was necessary to ensure that students studying from home remained in class and on track. Fast forward three years, and with that pandemic now behind us, the question of the role of hybrid classrooms and other AV-enabled spaces in the educational and AV industries has emerged.
The sudden need to support hybrid learning on a large scale was a significant challenge for schools and colleges. It was a twofold problem: firstly, there was a lack of technology for hybrid classrooms, and secondly, no campus-wide viable lecture capture or streaming solutions were in place.
There was no singular approach to addressing these issues. However, most solutions looked something like this. Most classrooms received a hardware hybrid solution, with the level of implementation depending on how heavily used the classroom was. Solutions typically varied based on the room's size, with some rooms getting cameras and mics installed while others had Zoom carts added. Another part of the solution had a lecture capture aspect. For example, incorporating ad-hoc areas with video conferencing technology and spaces with Zoom carts that instructors could use to record lectures in advance. Please read the case study on distance learning integration at Azusa Pacific University. Vizual Symphony helped APU survive the transition to distance learning with Stem Audio.
Hybrid learning has become increasingly important in today's world. It not only addresses COVID-19 restrictions but also provides flexibility to students who cannot attend in-person classes due to scheduling conflicts or location limitations. Due to its numerous benefits, many universities now offer hybrid learning permanently. It allows universities to offer more class sessions despite limited physical space. Additionally, instructors have found hybrid learning to be an effective teaching method. As schools design their next generation of classrooms, they are taking feedback from instructors who rely on hybrid learning and want to know what is next.
Are Hybrid Classrooms Here To Stay?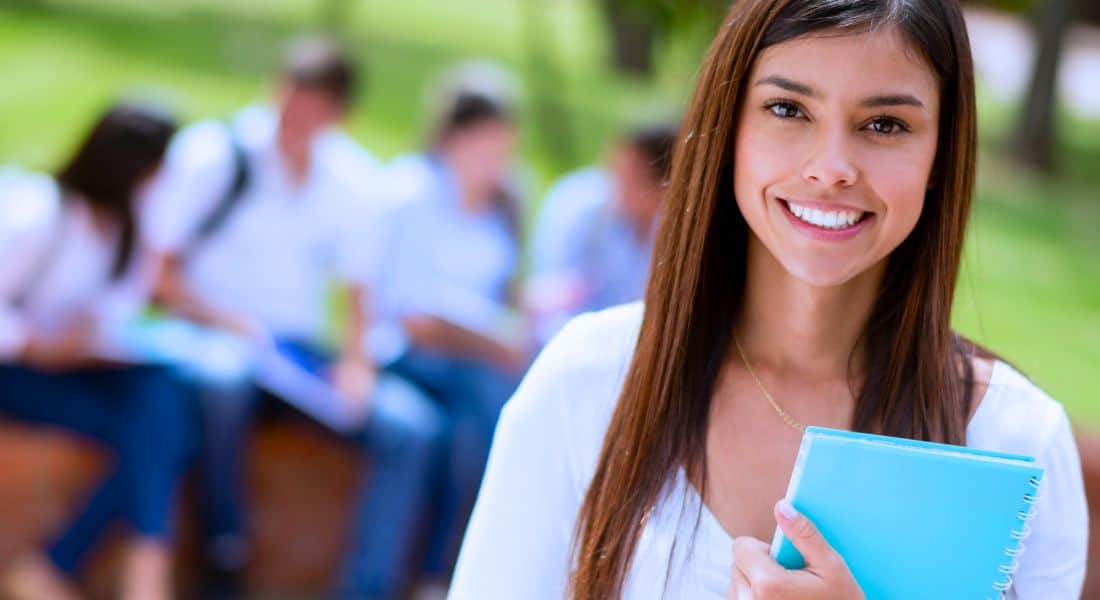 While some educational institutions still offer hybrid classes to cater to different learning preferences and situations, others have returned to traditional in-person classes. The institution's resources, student preferences, and the evolving COVID-19 situation influence their decision.
Although educational institutions will continue to provide distance learning, the enthusiasm to adopt hybrid learning technology, evident during the pandemic, has waned. That is because even those faculty members who were initially reluctant to embrace hybrid learning have returned to traditional classroom settings. Universities invest millions of dollars in physical infrastructure and want students to be physically present on campus.
Hybrid learning has become a critical part of higher education and is here to stay. Educators have adapted their teaching methods to meet the needs of their students in a remote environment. Although there are still challenges, many have thrived. All instructors can now reach students they may have never encountered otherwise. Therefore, an instructor's audience and influence can grow.
Even during the height of the pandemic, when distance learning was crucial, some classes were challenging to hybridize. For instance, how does one convert a laboratory setting where students conduct biology experiments?
What challenges do educational institutions face with hybridizing certain classes, particularly those with lab environments?
Educational institutions face several challenges when hybridizing certain classes, particularly those with lab environments. One of the biggest challenges is ensuring that students in the course remotely have access to the same resources and equipment as those physically present in the lab. That is sometimes impossible as some lab equipment and materials require safety protocols prohibiting use outside of a lab setting. Addressing this concern with a VR lab could create an equitable experience for remote learners.
Additionally, instructors must find ways to effectively teach and engage with students in both the physical and virtual environment. Although doing so requires significant planning and preparation, some instructors can. In addition, it is challenging to maintain a consistent learning experience across both environments. Consistency can be challenging, given the different technologies and tools in each setting. While hybridizing certain classes can offer many benefits, it requires careful consideration and planning to ensure all students succeed and thrive wherever they learn.
Using Hybrid Classroom Technology In Higher Education Administration
Many faculty and education administrators are more concerned with returning to school than offering hybrid learning, leading to a lack of motivation. However, some educators recognize the value of AV technology and have become advocates of learning in hybrid classrooms.
Education administrators at many institutions have embraced hybrid classroom AV technology for their meetings. So, colleges are updating conference rooms on many campuses with the same technology for ease of use. Remote meetings are here to stay. In addition, some instructors use hybrid audiovisual integration technology for lecture recording. Therefore, hybrid AV technology is part of higher education, and its use is expanding to other areas of education, like administration.
Hybrid Classrooms Versus In-Person Learning
Campuses are working to make hybrid learning more accessible and better for bring-your-own-device (BYOD) classrooms. While some institutions fully embrace hybrid learning, others have scaled back on hybrid options. Nevertheless, COVID brought about significant changes in teaching methods and accelerated technology adoption in education.
For now, traditional in-person schooling will remain the norm until the culture for students changes if students stop applying to standard in-person programs, which will drive the change more than anything.
The bottom line is that hybrid learning proved its educational worth during the pandemic, giving it more traction in colleges and universities. However, in-person learning is still attractive for institutions that must continue bankrolling their physical facilities.
What factors determine whether institutions continue to offer hybrid classes or transition back to traditional in-person classes?
The decision to continue offering hybrid classes or transition back to traditional in-person classes can depend on a variety of factors, such as the availability and effectiveness of technology, the preferences and needs of students and faculty, the cost and feasibility of maintaining hybrid models, and the overall public health and safety situation.
Equitable Education For All Hybrid Learners Through Technology
Remote and hybrid learning classrooms must have a high-quality audio capture capability in the physical classroom. The ideal microphone solution for daily audio capture must deliver excellent sound and quick setup. In addition, it is essential to have remote management and hands-free operation.
Modern audio technology, such as ceiling microphones, can record classroom interactions in unprecedented detail. These microphones can capture the instructor's and students' voices, allowing remote learners to participate in class discussions. The ability of remote students to hear and be heard by their classmates is essential for equitable distance learning. With automatic audio management, the teacher's microphone takes precedence over others, enabling more interactive remote learning. This capability allows remote students to contribute to discussions and questions with classmates or other remote participants, promoting a more collaborative learning environment.
Remote or online learning has been the future of education for years. However, low participation, lack of engagement, and revenue requirements delayed its adoption. But with the pandemic, remote learning became necessary, which presented an opportunity to make it work.
The solution was an innovative application of AV and UC technology. To bridge the gap between in-person and remote instructing, Zoom/Teams collaboration software, PTZ cameras, classroom beamforming microphones, and student computer webcams did the job. Moving forward, most higher education organizations will continue to improve their offerings to let students choose their preferred learning method. And now, students are more likely to get the same quality education, regardless of location.
What are the future implications of hybrid learning on educational institutions and the AV industry? 
Have you heard about hybrid learning? It's a fresh approach to education that blends the best of both worlds – traditional classroom teaching and the flexibility of online learning resources. Its implications on educational institutions and the AV industry are vast. With hybrid learning, educational institutions can reach a wider audience and cater to the needs of students who cannot attend classes in person.
The AV industry can benefit from hybrid learning by offering innovative solutions that improve the quality of online and distance learning resources, such as virtual classrooms and interactive whiteboards. Another implication is the need for educational institutions to adapt their teaching to suit the needs of students who learn differently. That includes offering personalized learning experiences that cater to individual needs.
One of the future implications of hybrid learning is the need for educational institutions to invest in AV technology. That includes hardware and software that support online learning resources and virtual classrooms. AV companies can capitalize on this trend by offering innovative solutions catering to educational institutions' needs. The pairing of higher education and the AV integrator is a partnership only in its first stage of development. Expect education and audiovisual integration to become more synergistic moving forward.
The Higher Education AV Integrator
Overall, hybrid learning can potentially transform how we learn and teach. It offers a flexible and adaptable approach to education that can cater to the needs of students in different parts of the world. The AV industry is crucial in this transformation by integrating technology and offering advanced solutions that improve learning outcomes.
With Visual Symphony, you can rest assured that your hybrid classroom AV systems will be flexible enough to accommodate all your teaching needs. So, if you are looking for a partner to help you create a custom AV integration solution for your lecture hall, look no further than Visual Symphony.
Our audio-video integrations include video wall murals, video conferencing systems, conference room updates, and arena sound systems. When an AV technology update for an outdated classroom is what you need, we can help. For campus digital signage systems and more, please get in touch with us.
Contact us today online to learn more about higher education AV integration services. Vizual Symphony is a small business-certified, female-owned, CMAS-approved business. Please call (626) 229 9112 for a free consultation.