AV integration Los Angeles expects from Vizual Symphony is second to none. At Vizual Symphony, commercial audiovisual integrators provide consulting, design, installation, and management services. However, that is not all we do, integration of audio-visual systems is complex, and many services are involved. Our ideal clients seek custom audio visual solutions for corporations, schools, governments, houses of worship, and museums. Audio video systems get your message out in an interactive, engaging way with the right mix of state-of-the-art technology.
Los Angeles Audio Visual Integrator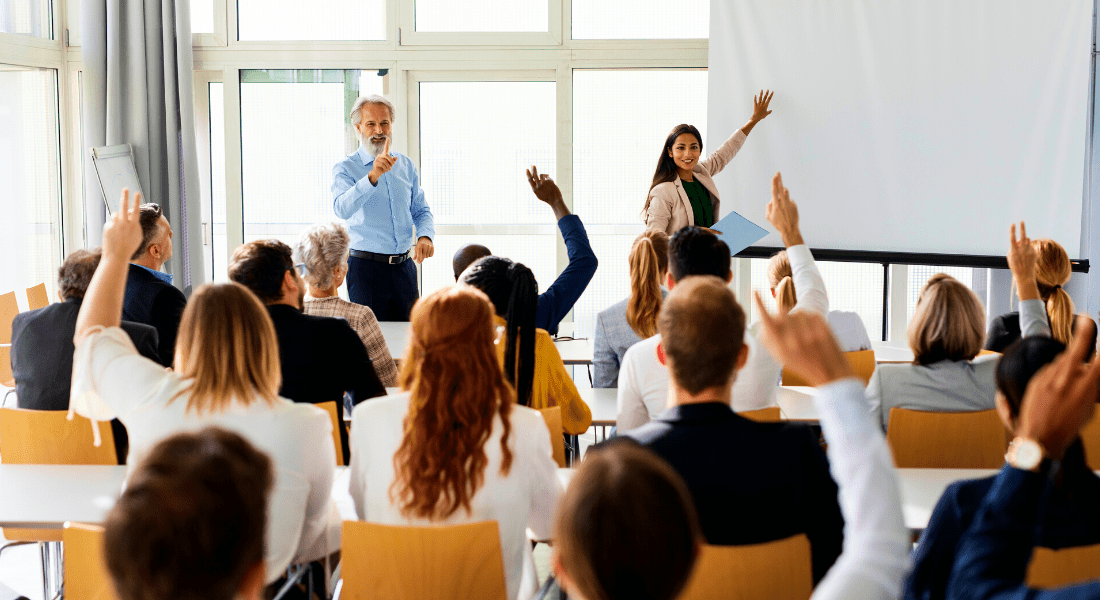 What do Los Angeles audio video integrators do? To try to state it simply, they integrate equipment, software, and applications with AV solutions. Furthermore, integrating AV combines audio-visual equipment to produce a better viewing and listening experience for meetings, events, and learning. 
Audiovisual integration solutions are customized to achieve our client's goals. Our team would love to work with you to develop an AV solution. These solutions can take many forms. Here are a few examples.
Video Conferencing Systems
For instance, attending or hosting virtual meetings or video conferences requires several technology elements. These include audio and video hardware and software components. So, the videoconferencing setup will include a video camera or webcam, a microphone, display device, broadband connection, and web conferencing software.
The audio and video components system we use for video or web conferences is an audio-video integration. In LA, video conferencing systems for education, municipalities, museums, corporations, and houses of worship are a necessity in most cases.
Webcam or Video Camera
You may use a wide range of video technology, from a typical inexpensive webcam to an orbital camera.
Display Monitor
If you are the sole participant at your location, any computer monitor should be appropriate for your video-conferencing needs. However, use a large monitor or projector if your conference has a large group.
Headset or External Microphone
An external microphone can be an internal laptop mic or a personal headset. Typically works well with one participant location. For example, suppose you join a large group of participants for a virtual conference. Omni-directional microphones will record and transmit dialogue from your group's location.
Broadband Connection
One can video conferences using a dial-up Internet connection. However, connection speed does directly affect the quality of the conference. Slower connections with less bandwidth result in communication lag. A DSL, cable connections, or T1 line are good options for video-conferencing connections.
Computer
Computers need the appropriate accessories and software for video conferencing. These may be internal or external or any combination of the two. For instance, the computer will need a broadband connection, an internal or external webcam, a headset or microphone, a monitor or display, and web conferencing software.
Lecture Capture Solutions
Lecture capture solutions are another example of an audiovideo integration. These systems record and archive classroom lectures. 
Digital Signage Services
Digital signage is an audiovideo solution that can elevate almost any business, organization, or institution. Enhance the experience customers or clients have with your brand. Build a sense of community and increase volunteer involvement with thoughtful messaging and promotions via digital signage. 
IoT Technology Integration
With voice-activated IoT automation technology, the opportunities to boost productivity and increase production and virtually endless. AV integrations can combine wearables, smart cameras, and AI technology with excellent results.
Sound Masking Solutions
Sound masking is becoming more prevalent in the hybrid workspace. Our custom solutions can involve sound masking as a cost-effective way to protect privacy while collaborating with others.
An AV integrator directs a company's AV system's needs, analysis, design, installation, and management.
Los Angeles Commercial AV Integrator, Vizual Symphony, Offers Vizual Shield Services
Vizual Symphony av integration Los Angeles experts at Vizual Symphony can put your ideas in focus and future-proof your integrated technology systems. And any organization can now get the best-in-class tech without the hefty price tag. You may be asking yourself how this is possible. 
It is through our AV as a Service (AVaaS) program, Vizual Shield. Our clients not only get the av equipment and solutions they need affordably. These managed services include ongoing technical support, training, and system updates. With Vizual Shield, your audio/video integrations and solutions are instantly within reach.
Essential Audio Visual Components
AV Integrator Los Angeles integrates audio and visual components of several types of technologies. The audio and video components can include:
Wireless Devices

Speakers

Sound Systems

Recording Devices

Projectors and Projection Screens

Playback Equipment

Monitors

Microphones

Lighting and Stage Dressing 

Displays 

Conference Phones

Cameras
AV Solutions
Does your technology need an update or upgrade? Vizual Symphony can integrate, design, and install the best technology system for you. Our team includes consultants, commercial av integration specialists, engineers, technicians, and designers. From Los Angeles, CA, we provide audiovisual technology services to Los Angeles, Pasadena, Glendale, Long Beach and Burbank and the surrounding areas. Do not hesitate to contact us at (626) 229 9112 to schedule a consultation with an AV integration Los Angeles expert.