Selecting a Long Beach audiovisual integrator to partner with on an AV system integration is a critical decision. Today, audiovisual technologies must integrate seamlessly with unified collaboration platforms and other communication tools. That is especially true for organizations that rely on an ecosystem of AV and AV-related tools to communicate, collaborate, and manage workflow.
As an AV systems integrator, we are a true AV partner with extensive integration experience. To help, here are some critical points to consider and questions to ask when vetting AV integrators.
AV Solution Planning and Integration Development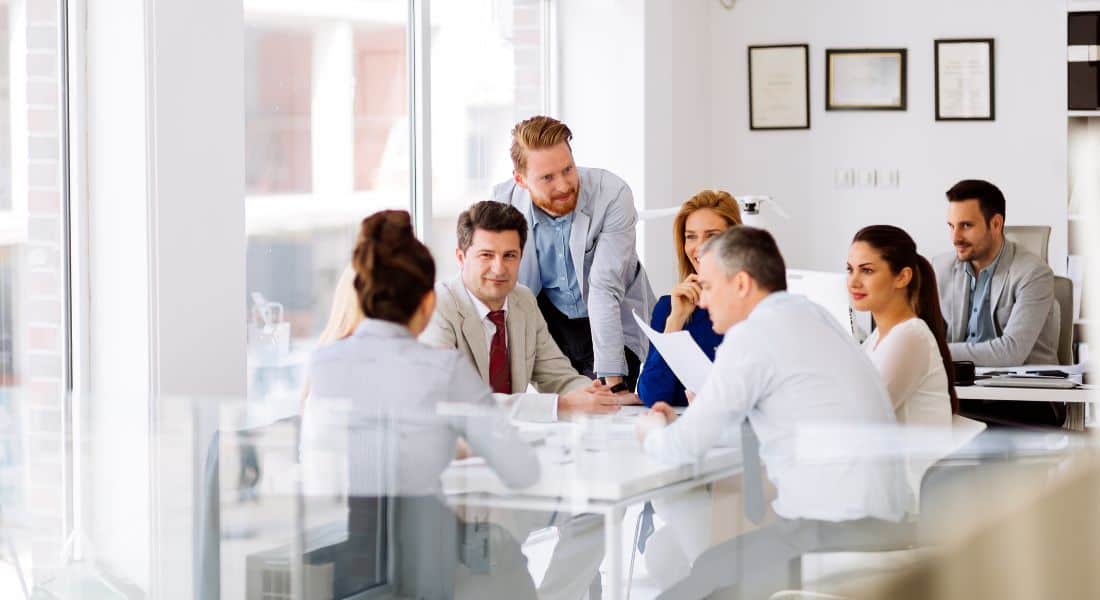 Rather than rushing through the vetting process and focusing on the exciting new features on the market, take your time. Making sure that the Long Beach AV integrator you select is a good fit for your organization and project is essential.
Some deliverables to look for in the early phase of an integration project include a brief executive summary outlining the advantages. Also, expect to receive an extensive solution overview detailing hardware, processes, priorities, work scope, and the proposed budget.
Here are a few questions you can ask during the early planning stages with an integrator.
How do you ensure that business objectives and technical solutions are coordinated?
What steps do you take to get at the exact solutions you recommend?
How do you balance user preferences with technological expectations?
How do you collaborate with an organization's internal team?
Communicating and Delivering Audio-Visual System Details
With an initial plan, it is time to dig into the specifics. To accomplish this, we establish a point of contact to work directly with the client. It is essential that an AV integrator work well with the client company culture, effectively lead implementation standards, and facilitate a coherent user experience.
Questions to ask prospective systems integrators include the following.
What actions do you take to make coordination and communication more efficient?
Do you offer quarterly performance reviews or regular reporting to monitor KPIs and illustrate ROI?
What level of scale-delivery experience do you have?
How do you go about positioning the scale of the solutions over time?
How do you ensure a consistent end-user experience for all users?
A list of the deliverables to look for in this phase is as follows:
Project budget and detailed work scope
System requirements, with necessary infrastructure included.
Architectural and engineering renderings
A list of equipment
Requirements for post-operational support and system operations
Building Integrations and Testing AV Solutions
When it comes to integration projects, it is all about preparation, scalability, and efficiency. So, a centralized approach to implementation and a consistent experience system-wide is essential.
No matter what audiovisual components we select, technicians build and test the system before on-site installation to ensure it works. After the pre-install testing, if problems arise, we provide ongoing support to troubleshoot and address them.
Ask potential systems integrators these questions during this phase.
Who will lead the project from start to finish?
What is your process for expressing system flow?
How do you determine system specifications?
How do you assure interoperability with various platforms?
Before installation, where do you unbox, store, stage, test, and kit equipment?
How do you ensure consistency?
This phase's deliverables include the following:
A diligent project manager who collaborates with all departments
A professionally trained and certified integration team
Industry-leading integration best practices and standards.
Test plan tailored to the project, including use case validation of calibrated devices.
Turnover for ongoing system support per your customized plan
Strict adherence to PPE guidelines and procedures
Qualified technical services resources and expertise
Training, AV Support Services and Ongoing IT Support
Before your AV system is in place in Long Beach, establish a plan for future customer care, training, and technical support. The way to connect meeting spaces and conference rooms across multiple sites is to ensure support services are in place to keep all the technology solutions running seamlessly.
Checklist of questions to ask potential systems integrators:
Are remote monitoring services available?
Do you provide orientation training?
What methodology do you follow?
How do you keep us current and report progress?
AV Technology Anxiety Is Real in Long Beach
A typical meeting room in Long Beach has a wall-mounted display, a way to hardwire computers, and a phone system. Getting ready for a meeting involves sharing content with others, connecting to the system, and establishing a connection with attendees. If setting up for a video conference brings you anxiety, as you hope everything works as it should, that is a problem.
Experience with inferior system integrations is common and can have dramatic results. For example, anyone who sits down for a meeting and finds that nothing works according to plan is traumatized. Do you ever use Google in a panic to troubleshoot during a web conferencing fail? That kind of workplace anxiety is something no one should experience.
Using technology should be possible without high-level technology prowess. And untangling cables and contorting to see behind the display should not be part of the setup.
What To Expect When A Long Beach Audiovisual Integrator Is A Good Fit
Working with a technology systems integrator should eliminate such problems, second guesses, and self-guided computer troubleshooting. Technology that only works when you need to meet with others, share content, and stay productive holds back progress. AV should be simple to use and have a similar interface so that its use is quickly adopted.
Audio and Video Product Selection Excellence
No matter what, working with a Long Beach audiovisual integrator should take the anxiety out of identifying and delivering technical solutions. Researching hundreds of products to find the best match for your specific situation is overwhelming. Instead, partner with an AV integrator. With your feedback and approval, the technical staff can handle product selection, design, and installation.
Today, manufacturers saturate the marketplace, but not all are equal. As a result, we have an extensive network of close partnerships with the market's most trusted and reliable technology companies. That enables us to source the best equipment for any project. The best solution for your budget and needs is often a system with multiple devices from various manufacturers.
Clear Communication For Lasting AV System Success
The partnerships we build with clients are lasting, not transactional. Our systems integration process starts with understanding our client's needs. And throughout, we keep communication lines open and everyone in the loop.
27 Questions to Find the Right Los Angeles AV Integrator for You
Vizual Symphony is the Long Beach audiovisual integrator that integrates the best audiovisual to maximize ROI and enable our clients to do more and perform better. We begin by learning about the results you anticipate. Then, we suggest technological options that will help you achieve your objectives. After careful preparation, we finally developed the solution, offered integration services, and provided complete managed service plans.
We are the AV integrator Long Beach, Los Angeles, Pasadena, Glendale, and the surrounding areas count on. Our AV experts are ready to help you today from our headquarters in Burbank, California. To book a consultation, please call  (626) 229 9112.