The AV integrator Riverside businesses look to for answers is asking a question. Have you been having trouble with your video conferencing system? Here are a few ways an AV integrator can help. At Vizual Symphony, we offer you our expertise in video conferencing systems. As a business leader, we understand you rely on your web conferencing system to communicate with your clients and colleagues. Unfortunately, there are common issues that defeat that purpose.
Solutions For Your Video Conferencing Problems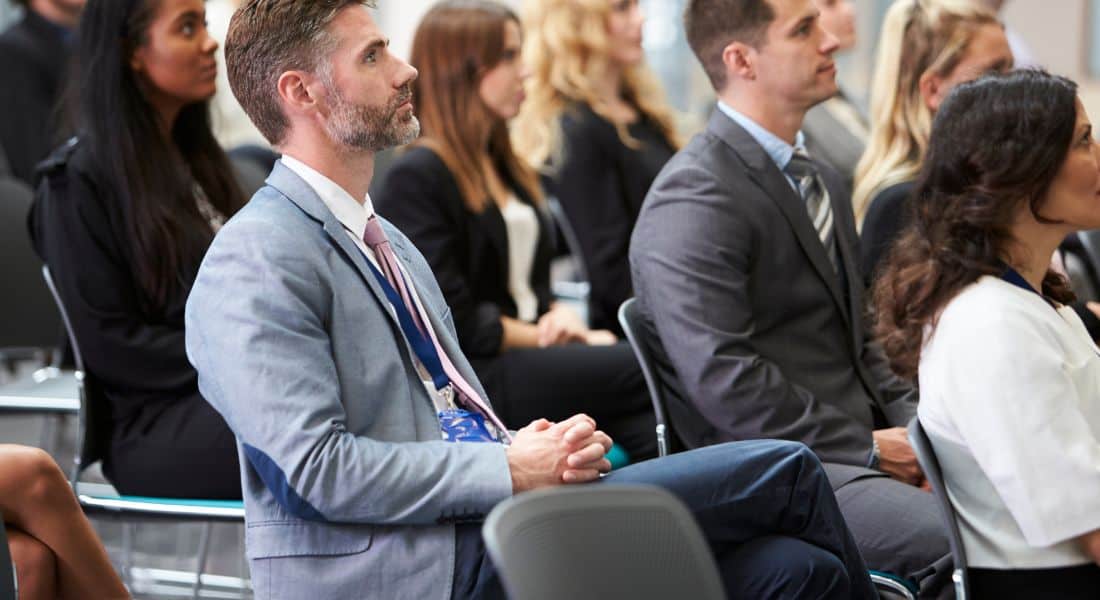 But first, for immediate relief you can try a couple of things. First, ensure to update the system with the latest software and firmware updates. That can help fix any bugs or glitches that may be causing issues. Additionally, check your internet connection and bandwidth to ensure it is strong enough to support video calls. Finally, consider upgrading your hardware if it is outdated technology that is incompatible with newer components and apps. These tips help you improve your video conferencing experience.
Problem: Poor Video And Audio Quality Dooms Communication
Fix: Replace Inferior Equipment With Superior Reliable AV Components
One of the most prevalent issues is poor audio and video quality due to outdated equipment. That can be frustrating for all involved and can hinder the effectiveness of the meeting. At Vizual Symphony, we can provide the latest equipment to enhance your video conferencing experience. Every team member, whether remote or in-office, will be seen and heard and see and hear everyone else in meetings.
Issue: Frequent Dropped Connections Halt Progress
Solution: Resolve Virtual Meeting Connectivity Issues
Another issue that you may need help with is connectivity problems. That is due to various factors, including poor internet connection and firewall issues. It starts with checking your internet connection and bandwidth to ensure it is strong enough to support video calls. Our team of experts can help you troubleshoot these problems, provide network solutions to improve your connectivity and ensure you do not experience interruptions during your meetings.
Problem: Difficulty Joining And Starting Meetings Kills Morale
Solution: Standardize Audio Visual Systems For Easy Usage
Lastly, we understand that scheduling and joining meetings can sometimes be challenging. Our team can install the right tech and create a standardized process for participants. And that is for participants of varying levels of tech savvy. Easy-to-navigate software, user-friendly scheduling, and the ability to join sessions in a flash are essential. We develop virtual conferencing integrations that are all that and more.
At Vizual Symphony, we are committed to providing you with a video conferencing system that is efficient, effective, and stress-free. If you are experiencing any of these issues or have other concerns, please contact us. We are here and ready to help you.
Issue: System Glitches Freeze Productivity
Fix: Support And Schedule Updates or Glitch-Free Operation
Software glitches can also be a frustrating issue that you may encounter. These glitches can cause your system to crash or freeze, which can be a time-consuming and stressful experience. Our AV support, management, and integration specialists schedule AV updates in advance. So, systems have current security, software and firmware updates. This can help fix any bugs or glitches that may be causing issues. We provide tech support and IT solutions that will prevent them from happening in the future.
At Vizual Symphony, we are committed to providing you with a video conferencing system that is efficient, effective, and stress-free. Whether upgrading your hardware is necessary or updating systems with newer software, we are ready to assist you. These tips help you improve your video conferencing experience. If you are experiencing any of these issues or have any other concerns, please do not hesitate to contact us. We are here to help.
Advantages Of Partnering With A Riverside AV Integrator
Vizual Symphony specializes in harnessing the power of technology to revolutionize audiovisual experiences and transform spaces. Our expertise lies in integrating interactive technology and digital communication enhancements for employee- and customer-facing organizations. We cater to municipalities, houses of worship, educational institutions, corporations, and museums.
While our AV system solutions tailor to each client, the benefits of professional audio visual integrator services are universal. Here, we delve into the advantages of partnering with a leading AV integrator like Vizual Symphony.
Streamline crucial communication:
Ensure vital messages reach leadership and administrative staff efficiently and effectively.
Engage and inform visitors:
Create dynamic interactive experiences that welcome, guide, and tell guests and other individuals.
Foster community inclusivity:
Facilitate real-time, informative messaging in multiple languages to strengthen inclusiveness.
Consolidate content and communication management:
Utilize a single cloud-based digital network for managing communication, operations, and support.
Centralize content control:
Share and control content in real-time with a centralized system.
Broadcast emergency alerts swiftly:
Quickly issue emergency alert information to keep everyone informed and safe.
Targeted information distribution:
Control messaging and relay critical information to specific departments and locations within a campus or facility.
Versatile content promotion:
Utilize one solution to display various types of content, messages, and situations.
Enhance inclusivity and reduce bias:
Support a consistent experience for all users, fostering a more inclusive environment.
Boost productivity:
Integrate schedule-based information to streamline tasks and improve efficiency.
Coordinate campus facilities:
Support and coordinate various campus facility operations, such as dining, retail, security, and more.
Scalable technology integration:
Design solutions that adapt to current and future technology and systems that can grow with you are essential.
Minimize wasteful print materials:
End the need for costly design, printing, and shipping of printed materials.
Optimize experiences for all customers:
Enhance environments and experiences for both internal and external customers.
Secure data storage and protection:
Safeguard sensitive and private information with secure storage and access solutions.
Make Room For Technology Integrations In The Hybrid Workplace
Contact us today to learn more about our video conferencing options and how we can help your organization collaborate and communicate more effectively. Ensuring that your video conferencing options meet your team's needs and serve your collaborators' purpose and goals is essential. At Vizual Symphony, we make the process simple and hassle-free by learning everything about your organization. We develop custom solutions to help you reach your goals in the hybrid workplace.
As businesses increasingly rely on video conferencing systems to communicate with remote employees and clients, it is essential to be aware of potential issues that may arise. For example, in addition to technical difficulties such as poor connectivity and software glitches, businesses may face security concerns and challenges with user adoption. Therefore, it is crucial to have a solid plan in place to address these issues and ensure the success of your video conferencing efforts. By considering these factors, businesses can maximize the benefits of video conferencing while minimizing any potential drawbacks.
Vizual Symphony's cutting-edge hybrid workplace audiovisual solutions offer myriad benefits that can revolutionize how organizations communicate, engage, and connect with their audience. By integrating advanced technology and digital communication enhancements, businesses and institutions can enjoy improved productivity, enhanced user experiences, and streamlined operations. Partner with the audio video integrator Riverside business leaders trust, Vizual Symphony. Experience the transformative power of state-of-the-art audiovisual solutions.
Contact Vizual Symphony Top Audiovisual Integration Company
In conclusion, working with an AV integrator like Vizual Symphony can benefit your Riverside, California business greatly. From customized solutions to ongoing support, they can ensure your AV system works at its best. Consider working with an AV integrator for your next project.
Suppose you want to enhance your communication, collaboration, and cooperation. In that case, our Riverside AV integrators are video conferencing experts. At Vizual Symphony, we help you find the technology integrations that innovate your business. Contact us online or by phone to schedule a consultation to discuss your of conferencing future.
Our team offers AV integration services for corporations, institutions, museums, municipalities, and houses of worship. We have an in-depth strategic consultation process from concept to completion and work with classroom tech support, principals, deans, and campus administrators. We aim to design solutions with the latest technology to achieve top client results. Contact us at (626) 229 9112 for a complimentary consultation.